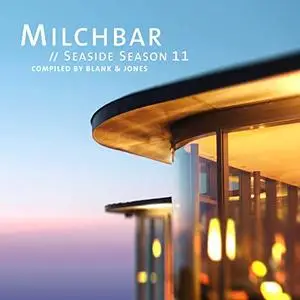 Blank & Jones - Milchbar Seaside Season 11 (2019)
FLAC (tracks) / MP3 320 kbps | 1:23:22 | 190 Mb / 508 Mb
Genre: Ambient, Chillout, Downtempo / Label: Soundcolours
Welcome to Milchbar Seaside Season 11! In music, the Sweet Spot is the point at which you sit to experience the sound optimally. At this place you can hear the brilliance of the highs, the warmth of the bass and at best feel like in a concert hall. For Blank & Jones, however, this Sweet Spot lies somewhere else. When you sit in the Milk Bar, enjoy the panoramic view of the sea, the ocean noise mixes with relaxed conversations and then the perfect music runs - then you have the feeling of a perfect sound. This is exactly what Blank & Jones is looking for every year for the Milchbar Seaside Season around the world. It's like a Puzzle: among the millions of Songs that are available anytime, anywhere, it is important to find the right 17 pieces that fit perfectly together, and at the end result in a Soundtrack that is unique and invites to the holiday for the senses.