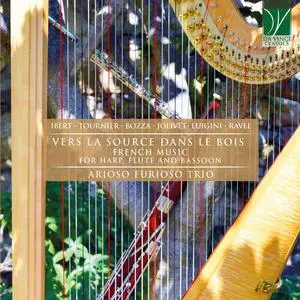 Massimiliano Pezzotti, Francesco Fontolan - Ibert, Tournier, Bozza, Jolivet, Luigini, Ravel: Vers la source dans le bois (2021)
FLAC tracks / MP3 320 kbps | 52:15 | 120 / 238 Mb
Genre: Classical / Label: Da Vinci Classics
A subtle thread weaves through the pieces that make up this elegant record. This thread evokes a particular view of music, perhaps even of human nature, from which echoes the name of the ensemble that performs these pieces, the Ariosofuriosotrio. This dual concept, evoking tradition – the formal composure of an aria – on the one hand, and renewal – the (re)creative fire of fury – on the other, a metaphor for an existential (as well as social and cultural) condition, guides the listener in this unusual journey into French music, following an equally unusual trio: flute, bassoon, and harp.