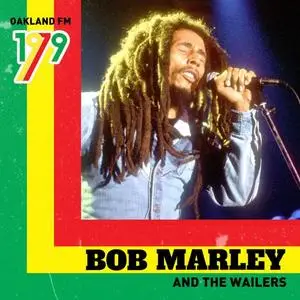 Bob Marley & The Wailers - Oakland FM 1979 (2021)
MP3 320 kbps | 1:45:32 | 241 Mb
Genre: Reggae / Label: Cult Legends
Kind of like him almost on his own ? Reggae is obviously inseparable from Bob Marley's name. And in a way, ska and rocksteady also owe this outsized Jamaican artist. Marley's music heavily influenced by the social and political themes of his native Jamaica will undoubtedly be the most powerful voice on this island. With him, the Rastafari movement will find a charismatic spokesman who will reach all over the world and spread its pacifist ideas. Bob Marley was especially a demented songwriter who left a large number of masterpieces that became anthems, among them I Shot the Sheriff, No Woman No Cry, Could You Be Loved, Duppy Conqueror, Stir It Up, Get Up Stand Up, Jamming, Redemption Song or even One Love.