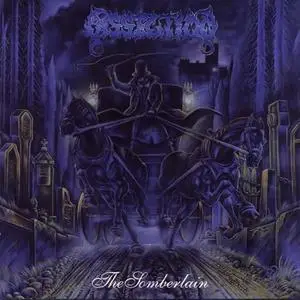 Dissection - The Somberlain (1993)
Sweden | MP3 CBR 320 Kbps | 90 MB
Melodic Black Metal | Label : No Fashion Records
The Somberlain is the debut album by Swedish black metal band Dissection, released on December 3, 1993. It proved to be a highly influential release for both black metal and melodic death metal. The band dedicated the album to Euronymous, who had been murdered in August the same year. This is the only album that features the band's original lineup. The artwork was created by Kristian 'Necrolord' Wåhlin. The album was composed and arranged between 1989 and 1993, and was recorded between March 1 and 6 of 1993.