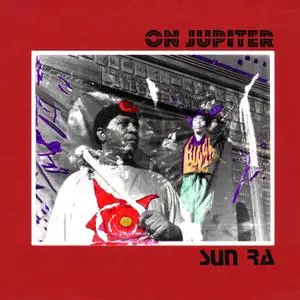 Sun Ra - On Jupiter (Expanded & Remastered) (1979/2021)
WEB FLAC (tracks) - 198 Mb | MP3 CBR 320 kbps - 82 Mb | 00:35:28
Avant-Garde Jazz, Cosmic Jazz, Experimental Big Band | Label: Enterplanetary Koncepts
Sun Ra, as well as anyone, proved that an artist could change with the times without being a dedicated follower of fashion. In fact, Ra and his music never stopped evolving. A series of albums recorded from 1978 to 1980—Lanquidity, On Jupiter, Sleeping Beauty, and Strange Celestial Road—demonstrate the influence on Ra of musical and production trends of the mid- and late-1970s, especially heavy, studio-enhanced dance floor grooves (traceable from soul and funk to disco), and atmospheric New Age "dream" pieces. But Ra never fully surrendered to these trends; it's arguable that he even embraced them. He adapted techniques, but what he created amounted more to reinventions than "File Under" genre works.