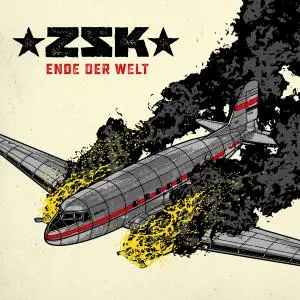 ZSK - Ende der Welt (2021)
Punk, New Wave | FLAC (tracks) | Cover | 33:47 | 250 MB + 5% Recovery
Label: Century Media | Tracks: 12 | Rls.date: 2021
A popular skatepunk group based out of Berlin, Germany, ZSK's hard-hitting blend of political, hardcore, and hook-driven punk rock invokes names like Die Toten Hosen, Bad Religion, and Rise Against. Founded in 1997, ZSK were one of the leading lights of the German political punk scene during the late '90s and early aughts, releasing a string of fiery singles and a trio of well-received albums before calling it quits in 2007. They returned to the stage in 2011, and two years later released their long-awaited fourth studio album, Herz für die Sache, via People Like You Records. Live für die Sache, a CD/DVD concert LP, followed in 2016.