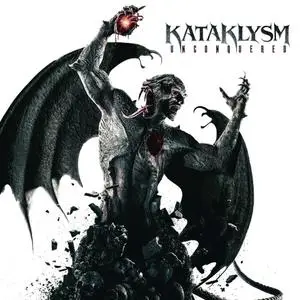 Kataklysm - Unconquered (2020)
Canada | MP3 CBR 320 Kbps | 90 MB
Melodic Death Metal | Label : Nuclear Blast
Thundering with newly fueled power from the shadows and dust of humanity's crumbling existence, KATAKLYSM return triumphant with their 14th full length studio album: UNCONQUERED. For almost 3 decades, the French-Canadian melodic death metal syndicate has delivered unapologetic waves of powerful sound across the entire globe. As of late, that globe has suffered tremendously, forcing the inspiration of many artists to extinguish, but for KATAKLYSM, the pressure caused a creative spring to burst forth with furious energy. "With everything that's going on in the world, we couldn't have chosen a better title," explains vocalist Maurizio Iacono. "This album is a rebirth of aggression for KATAKLYSM. No one planned this to happen the way it did, but the name of this album makes total sense right now. It's an aggressive album, yes, but a positive aggression." Themes of fighting back and overcoming the insurmountable seethe through the lyrics and melodies of UNCONQUERED; consistent, sonic reminders of the battles that lead to triumph.