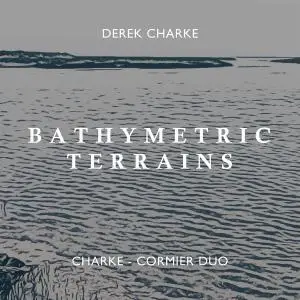 Charke-Cormier Duo - Derek Charke: Bathymetric Terrains (2020)
WEB FLAC (tracks) - 194 MB | Tracks: 7 | 33:35 min
Style: Classical | Label: Leaf Music
Bathymetric Terrains muses on the ecology of oceans and tidal bays. Bathymetry is the measurement of water depths. This is a work about underwater terrains. It is a work which contemplates the fragile nature of underwater topographies and ecosystems. I see the Minas Basin and Bay of Fundy from my house in Nova Scotia. The tides are dramatic. When the tide is out the sea bed is exposed. The various layers of topography reveal themselves twice a day. For a while now I've wanted to compose something about these hidden landscapes. The composition includes multiple flute, guitar, and voice parts. The solo parts are performed live while the backing tracks, processing, and soundscapes are projected through speakers. The work is technically challenging and exciting to perform. For live performances, a video of various seascapes from around Nova Scotia is projected on a screen.