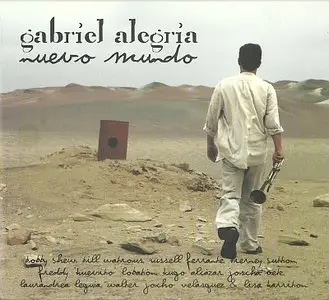 Gabriel Alegria - Nuevo Mundo (2007)
EAC 1.0b3 | FLAC Image level 8 | Cue+Log | Full Scans 600dpi | 365MB + 5% Recovery
MP3 CBR 320 Kbps | 117MB + 5% Recovery
Genre: Post-Bop, Latin Jazz
This record, Nuevo Mundo, is a classic testament to creativity of the highest order. In the music contained within it we have a volcanic confluence of modern American music, Peruvian folk motifs and the all-pervasive African roots of both musics. And what Alegria does is funnel the musical lava through his horn whereby he makes a statement that is raw and harking to an ancient future so new that although there are touchstones of the historic past there is also something elementally new, unheard before… and altogether breathtaking.