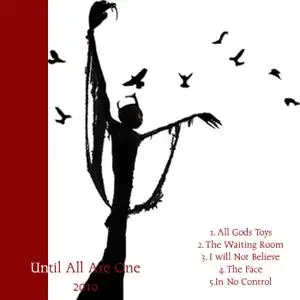 25 Yard Screamer - Until All Are One '2010' (2020)
WEB FLAC (tracks) ~ 166.38 Mb | 24:19 | Cover
Neo-Prog | Country: United Kingdom | Label: 25 Yard Screamer
These songs all come from the unreleased 2010 version of our album 'Until All Are One'. Having finalised the album to the point of having mastered (by Steve Kitsch no less), we ultimately felt that we could improve some areas. This involved combining tracks into epics (Jeremiah), rather than splitting them up, and dropping a couple of parts (The Face, I Will Not Believe). We then re-recorded the rest of the album and changed some arrangements, (All Gods Toys, The Waiting Room), so they became very different versions from those here. Ultimately, the songs shown here, we still have a real fondness for, and believe that they stand up to any in our discography. We offer them to you for free, pay if you want, don't if you don't! We're easy!!! We hope you enjoy them, stay safe……….