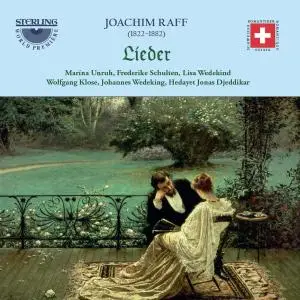 VA - Raff: Lieder (2021)
WEB FLAC (tracks+booklet) - 252 MB | Tracks: 29 | 89:59
Style: Classical | Label: Sterling Records
The present release features a selection of Lieder by composer Joachim Raff. "Despite the abundance and the high quality of Joachim Raff's songs, this part of his composition is little known and documented - in contrast to his instrumental works, which are recorded several times. Raff's songwriting is still hardly a subject of music-historical research. We very much hope and wish that this recording, which consists exclusively of premieres, can interest somebody in Raff's songs – so that we more often can find them in concerts!"