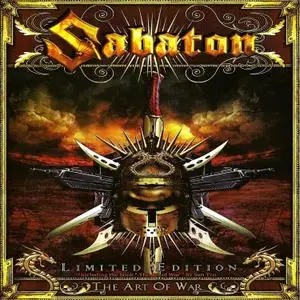 Sabaton - The Art Of War (2008) [Limited Edition]
Sweden | MP3 CBR 320 Kbps | 163 MB
Power Metal | Label : Black Lodge Records
The album is based on the ancient Chinese military treatise, The Art of War written by General Sun Tzu in the 6th Century BC. It consists of 13 chapters, each of which describe a different aspect of warfare, and is considered the definitive work on military tactics and strategies of its time. The tracks on the album correspond to each chapter of treatise. The lyrics of the songs are about famous battles or war, mostly based on the battles of the First and Second World Wars where Sun Tzu's tactics were applied. The limited contains the full-length CD and the book The Art of War by Sun Tzu.