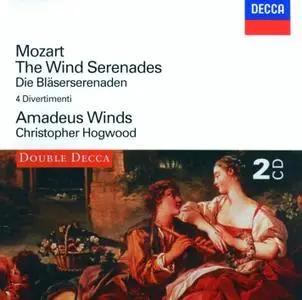 Amadeus Winds, Christopher Hogwood - Mozart: The Wind Serenades (1998)
WEB | FLAC (tracks) - 658 MB | 02:31:03
Genre: Classical | Label: Decca
The Amadeus Winds were the wind players from the Handel&Haydn Society (Boston) when Christopher Hogwood was Music Director. They haven't played together since this recording was made, so this is a one-of disc. Mozart wrote wonderfully for wind instruments. These divertimenti are played on period instruments and the sound is never forced or shrill. A delight for lovers of wind bands.