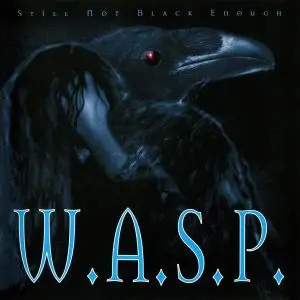 W.A.S.P. - Still Not Black Enough (1995)
U.S.A. | MP3 CBR 320 Kbps | 83 MB
Heavy Metal/Hard Rock | Label : Castle Communications
Still Not Black Enough is the sixth studio album by American heavy metal band W.A.S.P., first released on June 10, 1995 in Japan only. It was not released in the U.S. until August 1996 through Castle Records. Still Not Black Enough was originally slated for release as a Blackie Lawless solo album, but due to the heavy content, Lawless changed his mind and decided to release it as a W.A.S.P. album. This had also been the case for the previous album, The Crimson Idol. Still Not Black Enough is considered somewhat a successor to The Crimson Idol, bearing a strong resemblance with its lyrical themes. However, instead of telling the story of the fictional character Jonathan, this album is mostly a collection of personal songs from Blackie Lawless, including issues involving the death of his mother and personal crises just after world tour for The Crimson Idol.