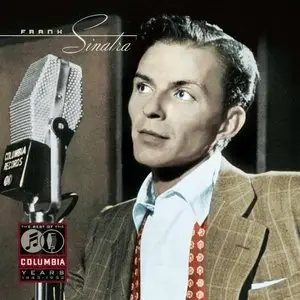 Frank Sinatra - The Best Of The Columbia Years 1943-1952 (4 CD) (1995)
MP3 CBR 320 kbps | 4 CDs - 97 Tracks | 4:57:29 | 692 MB
Genre: Jazz, Vocal Jazz | Label: Columbia
This four-disc, 97-track collection compiles the highlights of the first major period of Frank Sinatra's solo career, beginning with 1943's "Close To You," and ending with 1952's "Why Try to Change Me Now." Sinatra was the preeminent singing idol of American teenagers (the female ones, at least) during this period, thanks to the dreamily smooth crooning style he exhibits here on "People Will Say We're in Love," "I Should Care," "Embraceable You," and dozens of others. Sometimes the still-callow singer isn't up to the material ("Ol' Man River"), sometimes the material isn't worthy of the singer ("The Hucklebuck"), and Sinatra would certainly go on to greater artistic achievements during his Capitol and Reprise years. Still, this box set is an absolutely essential purchase for any self-respecting Sinatra fan.
Tracklist:
CD1
01. Close to You
02. People Will Say We're in Love
03. If You Are But a Dream
04. Saturday Night Is the Loneliest Night in the Week
05. White Christmas
06. I Fall in Love Too Easily
07. Ol' Man River
08. Stormy Weather
09. Embraceable You
10. She's Funny That Way
11. My Melancholy Baby
12. Where Or When
13. All the Things You Are
14. I Should Care
15. Dream
16. Put Your Dreams Away (for Another Day)
17. Over the Rainbow
18. If I Loved You
19. Someone to Watch Over Me
20. You Go to My Head
21. These Foolish Things
22. The House I Live in
23. Day By Day
CD2
01. Nancy (With The Laughing Face)
02. Full Moon And Empty Arms
03. Oh, What It Seemed To Be
04. (I Don't Stand) A Ghost Of A Chance
05. Why Shouldn't I
06. Try A Little Tenderness
07. Begin The Beguine
08. They Say It's Wonderful
09. That Old Black Magic
10. How Deep Is The Ocean (How Blue Is The Sky)
11. Home On The Range
12. Five Minutes More
13. The Things We Did Last Summer
14. Among My Souvenirs
15. September Song
16. Blue Skies
17. Guess I'll Hang My Tears Out To Dry
18. Lost In The Stars
19. There's No Business Like Show Business
20. Time After Time
21. The Brooklyn Bridge
22. Sweet Lorraine
23. Always
24. Mam'selle
CD3
01. Stella By Starlight
02. My Romance
03. If I Had You
04. One For My Baby (And One More For The Road)
05. But Beautiful
06. You're My Girl
07. All Of Me
08. Night And Day
09. S'posin'
10. The Night We Called It A Day
11. The Song Is You
12. What'll I Do
13. The Music Stopped
14. Fools Rush In (Where Angels Fear To Tread)
15. I've Got A Crush On You
16. Body And Soul
17. I'm Glad There Is You
18. Autumn In New York
19. Nature Boy
20. Once In Love With Amy
21. Some Enchanted Evening
22. The Hucklebuck
23. Let's Take An Old-Fashioned Walk
24. It All Depends On You
CD4
01. Bye Bye Baby
02. Don't Cry Joe (Let Her Go, Let Her Go, Let Her Go)
03. That Lucky Old Sun (Just Rolls Around Heaven All Day)
04. Chattanoogie Shoe Shine Boy
05. American Beauty Rose
06. Should I (Reveal)
07. You Do Something To Me
08. Lover
09. When You're Smiling (The Whole World Smiles With You)
10. London By Night
11. Meet Me At The Copa
12. April In Paris
13. I Guess I'll Have To Dream The Rest
14. Nevertheless (I'm In Love With You)
15. I Am Loved
16. Hello, Young Lovers
17. We Kiss In A Shadow
18. I'm A Fool To Want You
19. Love Me
20. Deep Night
21. I Could Write A Book
22. I Hear A Rhapsody
23. My Girl
24. The Birth Of The Blues
25. Azure-Te (Paris Blues)
26. Why Try To Change Me Now
Personnel:
Frank Sinatra - vocal
Axel Stordahl - instrumental arrangements
Felix Slatkin - violin
John Guarnieri - piano
Bill Miller - piano
Dave Barbour - guitar
Barney Kessel - guitar
Allan Reuss - guitar
George Van Eps - guitar
Nick Fatool - drums
Alvin Stoller - drums