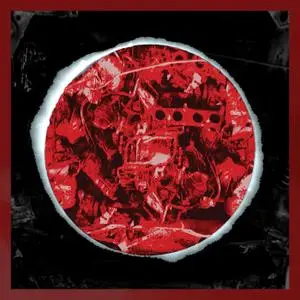 The Flying Luttenbachers - Imminent Death (2019)
WEB FLAC (tracks) ~ 480.66 Mb | 01:10:55 | Cover
Free Jazz, Noise Rock, Avantgarde, No Wave, Punk | Label: ugEXPLODE - ug 77
The ever morphing Flying Luttenbachers return with a monolithic 7 track 70 minute work entitled "Imminent Death". Joining the core group of Weasel Walter, Tim Dahl (Child Abuse, Lydia Lunch), Matt Nelson (GRID, Battletrance) and Brandon Seabrook is legendary guitar player Henry Kaiser, plus a special guest contribution by Brad Laner (Medicine). "Imminent Death" has a very distinctive focus on pounding, relentless rhythm and hypnotic repetition, torn asunder by maniacal soloing and slashing textures. Matt Nelson steps up to bat on this release, shredding his ass off on multiple reeds. Some of Henry Kaiser's most maniacal guitar overload in recent memory scars this acrid sonic landscape as well. The Flying Luttenbachers are no Pop Group, but the Material here is completely Contorted and it's Miles beyond anything you will hear in 2020! Definitely "Rated X" for "excessive"!