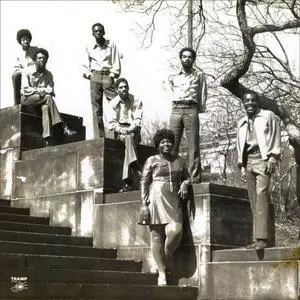 VA - Gut Funky: The Best of C.R.S. Records (2020)
FLAC tracks | 49:08 | 287 Mb
Genre: Soul, RnB, Funk / Label: Tramp Records
Not much is known about Philadelphia record producer / label owner Curtis R. Staten who sporadically operated the C.R.S. record label during the late 1960s throughout the early 1980s. During that time, C.R.S. released at least 15 singles and 2 albums of some of the finest R&B, funk, gospel recordings from the Philadephia area.Fans of Northern Soul and Deepfunk will be pleased to see (and hear!) some very rare but amazing songs by such artists as George Johnson Jr. & The Mondells, Bonnie Blanchard, Andy Aaron & The Mean Machine, The Zodiacs, Midnight Madness, Carl 'Sherlock' Holmes, and many more.