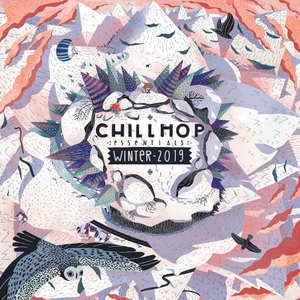 VA - Chillhop Essentials Winter (2019)
Flac tracks / MP3 320 kbps | 01:09:58 | 160 Mb / 330 Mb
Genre: Chillout, Downtempo, Lounge, Lo&Fi, Jazz, Trip Hop / Label: Chillhop Records
Surrounded by steady snowfall, seeking warmth in cozy coats, Winter Essentials brings this decade to a close with chilled bliss. Featuring a rundown of 24 relaxed and vibrant instrumentals, our final compilation of 2019 is the carefully curated release you've been waiting for to soundtrack this season. Let it lovingly guide you through the ice and frost warmly into next year, where anything is possible. The home of music to chill you out. We find, share and release music to relax your mind after a hectic day. Chillhop Essentials Winter 2019 displays a variety of stylistic content of the material, that is, will be, and perhaps will be, just a discovery. As well as an addition to your collection and archives.