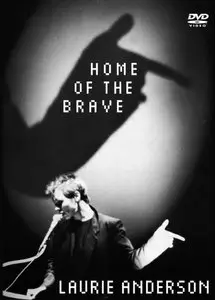 Laurie Anderson - Home of the Brave: A Film by Laurie Anderson (1986) [DVD5]
DVD5 -> 4.33 Gb | All Regions | NTSC 4:3 | ~ 91min | Audio: English (Dolby AC3, 2 ch) | ISO Image
© 1990 Reprise / Warner | 5% repair rar
Rock / Experimental Rock / Alternative Rock
While Laurie Anderson's music works well enough on its own terms, her 1986 concert film Home of the Brave (which she directed herself) makes it clear that her work is better served when you can see her performing it. While Anderson isn't exactly playing to the cheap seats most of the time, she's a far more accessible and engaging performer than most folks involved in "performance art" (and watching this film makes it clear that, while music is the core, performance art is indeed what Anderson is doing – the dancing, storytelling, and visual constructs are as much a part of the presentation as the musicians).

Anderson's jerky yet graceful dance moves are as expressive as her vocals (and while she's not a singer in the conventional sense, her vocals are quite good), her jokes are funny and have a point, and she brings her band into the performance in a manner that's at once democratic and fun to watch. And if you just want to enjoy this as a music video, it's a smart and well-crafted one, crisply shot and featuring a very good band (which includes guitarist Adrian Belew and percussionist David Van Tiegham). In short, you don't have to know much about art to enjoy Home of the Brave.
tracklist:
01. Good Evening (instrumental)
02. Zero and One (spoken word)
03. Excellent Birds
04. Old Hat (spoken word)
05. Drum Dance (instrumental)
06. Smoke Rings
07. Late Show (instrumental with vocal sample by William S. Burroughs)
08. White Lily (spoken word)
09. Sharkey's Day
10. How to Write (instrumental with spoken word introduction by Won-sang Park)
11. Kokoku
12. Radar (instrumental with wordless vocalizations by Anderson)
13. Gravity's Angel
14. Langue D'Amour
15. Talk Normal
16. Difficult Listening Hour (spoken word)
17. Language is a Virus
18. Sharkey's Night
19. Credit Racket (instrumental)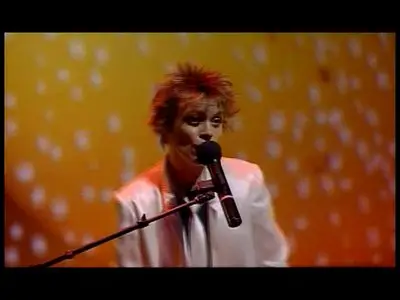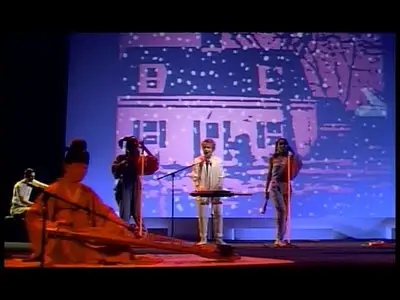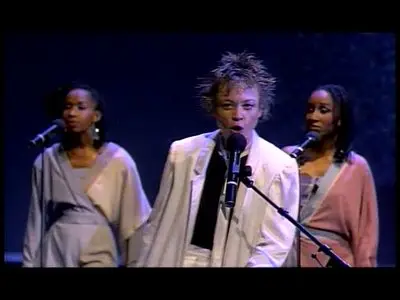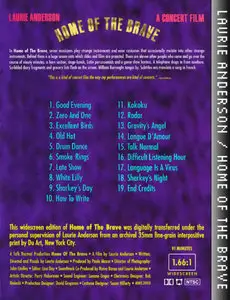 All thanks goes to the original releaser!