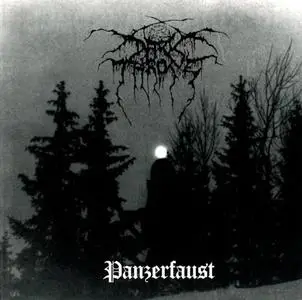 Darkthrone - Panzerfaust (1995)
Norway | MP3 CBR 320 Kbps | 89 MB
Black Metal | Label : Moonfog Productions
Panzerfaust is the fifth studio album by Norwegian black metal band Darkthrone, released in June 1995 by Moonfog Productions. The track "Quintessence" featured lyrics by Varg Vikernes, their second and final album to do so. As with the previous album Transilvanian Hunger, all instruments on Panzerfaust were recorded solely by Fenriz on a 4-track recorder set up in his bedroom (dubbed "Necrohell studios" by the band); with Nocturno Culto performing vocals on all songs except for the outro.