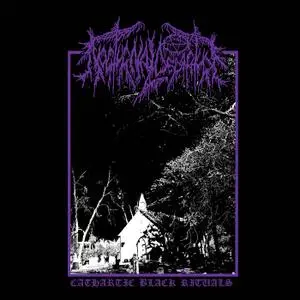 Nocturnal Departure - Cathartic Black Rituals (2019)
Canada | MP3 CBR 320 Kbps | 94 MB
Black Metal | Label : Les Fleurs du Mal Productions
Hails Winnipeg! You are bringing your subzero icy climes to the rest of the world! NOCTURNAL DEPARTURE are here to crush you beneath the rotting hooves of the apocalypse! Their new release Cathartic Black Rituals has me twitching, it's so good. Out this week on Les Fleurs du Mal Productions, this album takes you by the throat, traps you in its cruel gaze and destroys your very soul. We are so excited to bring you the album in full right here and now, and make sure you pick it up on tape here. Hit play on Cathartic Black Rituals and prepare your fragile shell for utter chaos!