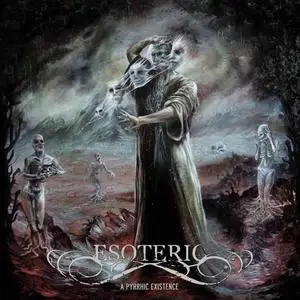 Esoteric - A Pyrrhic Existence (2019)
United Kingdom | MP3 CBR 320 Kbps | 222 MB
Funeral Doom/Death Metal | Label : Season of Mist
Funeral Doom titans ESOTERIC return with the monolithic 'A Pyrrhic Existence,' the collective's first new album in eight years. Their undeniable power and time-warping arrangements are unparalleled even by doom metal standards, taking on an almost psychedelic hue at times here. As each of the six songs in this 2CD set roar to life, including the 27+ minute epic "Descent," the gravity swallows' listeners up as they are pulled into their depths. ESOTERIC are, quite literally, one of metal's heaviest bands, and the somber 'A Pyrrhic Existence' is further proof of their mastery.