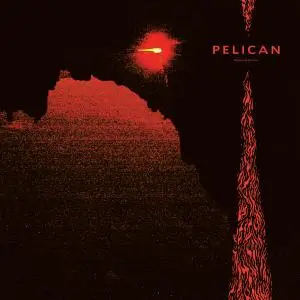 Pelican - Nighttime Stories (2019)
WEB FLAC (tracks) - 301 Mb | MP3 CBR 320 kbps - 102 Mb | 00:44:28
Instrumental Post-Metal, Progressive Metal | Label: Southern Lord Recordings
Pelican, the instrumental quartet whose singular vision of heavy music eschews classification, have announced their first full length in six years, Nighttime Stories, is due June 7th via Southern Lord Recordings.

The eight-song set marks the band's first release written front to back with guitarist Dallas Thomas, who took over guitar duties upon founding member Laurent Schroeder-Lebec's departure in 2012. In the process of writing the album the quartet endured a slew of realisations, tragedies, and glimmers of optimism that guided the creative process to the most potent work of their nineteen-year career.

Though the new material veers towards the darker tone characteristic of Pelican's early songwriting, it's hard to imagine a previous incarnation of the band writing songs as meticulously crafted and detail-oriented as those within Nighttime Stories, where the compositions recall everything from the triumphant call-to-arms of classic Dischord, to the vicious troglodyte battery of the Melvins, to the dynamic interwoven melodies of bottom-heavy indie cult heroes Chavez.

Nighttime Stories was an album title initially proposed for Tusk, the hallucinatory art-grind band that included Pelican members Trevor Shelley de Brauw, Larry Herweg, and Schroeder-Lebec, in addition to vocalist Jody Minnoch. The writing of Nighttime Stories was instigated shortly after Minnoch's unexpected death in 2014, and some of the dissonant viscera and dark psychedelic structures that were characteristic of Tusk's sound began to unconsciously inform the album's direction. In homage to their departed colleague, Pelican applied the previously discarded title and pulled many of the song titles from notes Minnoch had sent to inspire the direction of the unrealized album. As the writing of Nighttime Stories progressed Thomas also experienced a heavy loss with the passing of his father, to whom the album pays tribute on opening track "W.S.T." (on which Dallas performed his guitar parts on his father's Yamaha acoustic).
Tracklist:1.
WST
(03:11)
2.
Midnight and Mescaline
(04:56)
3.
Abyssal Plain
(04:48)
4.
Cold Hope
(06:57)
5.
It Stared at Me
(03:22)
6.
Nighttime Stories
(06:35)
7.
Arteries of Blacktop
(06:33)
8.
Full Moon, Black Water
(08:01)
–––––––––––-

DON'T MODIFY THIS FILE

–––––––––––-

PERFORMER: auCDtect Task Manager, ver. 1.6.0 RC1 build 1.6.0.1
Copyright © 2008-2010 y-soft. All rights reserved

ANALYZER: auCDtect: CD records authenticity detector, version 0.8.2
Copyright © 2004 Oleg Berngardt. All rights reserved.
Copyright © 2004 Alexander Djourik. All rights reserved.


FILE: 8 Full Moon, Black Water.flac
Size: 58013878 Hash: FB39BAE6911D624F5505EDA5DA7BBD2F Accuracy: -m0
Conclusion: CDDA 100%
Signature: 0E8413C377ACDD7B8D89E36ACB9E6C40EBD1EB89
FILE: 7 Arteries of Blacktop.flac
Size: 48218703 Hash: B5C2C9C5E72ABBE13994A9BF6EA7AFAF Accuracy: -m0
Conclusion: CDDA 100%
Signature: 0FF12D3E7BD053C4547D2E9680B920776DF8A0EA
FILE: 6 Nighttime Stories.flac
Size: 45775468 Hash: C21DC63C4B47527A09BF6F5A8FAC3604 Accuracy: -m0
Conclusion: CDDA 100%
Signature: 293721D73583DDE9714649E79181320B8FEB11ED
FILE: 5 It Stared at Me.flac
Size: 17667917 Hash: CF54E588CB09214B54BD401E5271F604 Accuracy: -m0
Conclusion: CDDA 100%
Signature: 9BC6CDB6A1C09AEC366430541C9055623AC38BB9
FILE: 4 Cold Hope.flac
Size: 53685821 Hash: 7496C9D0540A3598DBCC61397D8B116B Accuracy: -m0
Conclusion: CDDA 100%
Signature: 768115CD9110531EF95CB7C8E177E62AD814CFB0
FILE: 3 Abyssal Plain.flac
Size: 36764215 Hash: 0F14A68C1302C97A7C2F08799168482F Accuracy: -m0
Conclusion: CDDA 100%
Signature: 2143180BD40035F603E9BA269D40C2FABF24AEDB
FILE: 2 Midnight and Mescaline.flac
Size: 37307291 Hash: 575DBE28AFE3CCA31508916B733C212E Accuracy: -m0
Conclusion: CDDA 100%
Signature: B849D218AB31C74C39695C7C15E6B9BC6461B9ED
FILE: 1 WST.flac
Size: 18022525 Hash: 23DD8939C93720DD5197149FF3B04705 Accuracy: -m0
Conclusion: CDDA 100%
Signature: DA66E76AD46372170E466236DA848C4E55049792