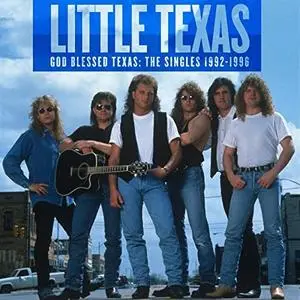 Little Texas - God Blessed Texas: The Singles 1992-1996 (2020)
FLAC tracks | 01:23:07 | 560 Mb
Genre: Rock / Label: Warner Music
One of the most popular country bands of the early '90s, Little Texas was influenced by modern country outfits like Alabama and Restless Heart, as well as country-rock groups like the Eagles. The band came together in pairs. Porter Howell and Duane Propes started playing together in high school in 1983, and they both moved to Nashville to go to college. Tim Rushlow and Dwayne O'Brien first performed together in Arlington, Texas, in 1984. Rushlow moved to Nashville, and O'Brien followed a couple years later after finishing his degree. Del Gray and Brady Seals had performed together with Josh Logan, and they all came together in November of 1988.