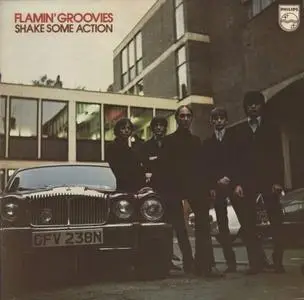 Flamin' Groovies - Shake Some Action (1976)
FLAC tracks | 35:32 | 234 Mb
Genre: Rock / Label: Philips
A lot had happened with the Flamin' Groovies in the nearly five years that separated the epochal Teenage Head album and their return to American record racks with Shake Some Action. The Groovies lost their record deal with Buddah, lead singer Roy Loney had quit the band leaving Cyril Jordan as uncontested leader, and they had spent a lot of time in Europe, building a significant following in the United Kingdom. As a result, the Flamin' Groovies on Shake Some Action almost sound like a different band, albeit one driven by a similar obsession with the utter coolness of pre-hippie rock & roll.