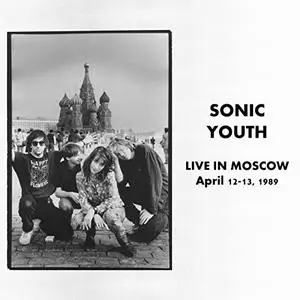 Sonic Youth - Live in Moscow April 1989 (2020)
FLAC tracks | 1:05:46 | 405 Mb
Genre: Alternative, Indie, Rock, Punk / Label: Squeaky Squawk
Sonic Youth emerged from the experimental no wave art and music scene in New York before evolving into a more conventional rock band and becoming a prominent member of the American noise rock scene. Sonic Youth have been praised for having "redefined what rock guitar could do" using a wide variety of unorthodox guitar tunings and preparing guitars with objects like drum sticks and screwdrivers to alter the instruments' timbre. The band is considered to be a pivotal influence on the alternative and indie rock movements.