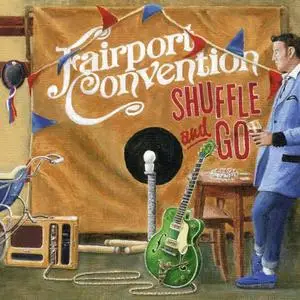 Fairport Convention - Shuffle and Go (2020)
FLAC tracks / MP3 320 kbps | 00:52:38 | 123 / 375 Mb
Genre: Folk Rock, British Folk, Country / Label: Matty Grooves
Three swift years on from when Fairport's 50th was celebrated, and they're still making consistent music that never falls below the top-notch bracket, keeping it all fresh with regular touring activity and a steady flow of new material for stage and subsequently record. A tried-and-tested modus operandi that works for this most long-established of Fairport lineups, one that shows no sign of getting stale, instead, an astonishing, seemingly never-ending capacity for reinvention and reinvigoration. Shuffle And Go, which must be somewhere around the band's 30th studio offering (yeah, I've lost count!), is inevitably a further demonstration. Its brilliant disc package, knowingly designed by Mick Toole, says it all, and to perfection.