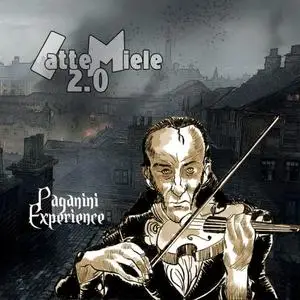 LatteMiele 2.0 - Paganini experience (2019)
MP3 CBR 320kbps ~ 94.81 Mb | 00:41:01 | Cover
Rock Progressivo Italiano | Country: Italy | Label: Black Widow Records
The return of LatteMiele 2.0 with the legendary members Massimo Gori (bass player and singer) and Luciano Poltini (keyboard player) who played in the band from 1974 until 1980 when the group disbanded after the great album 'Aquile E Scoiattoli'. 'Paganini Experience' is dedicated to the "Devil's Violin" Niccolò Paganini… the true first rockstar ever. A dark character, wrapped in mystery, charismatic, with a gloomy aspect. Acclaimed by the crowds, desired by women. Character of the most beloved and at the same time reviled.