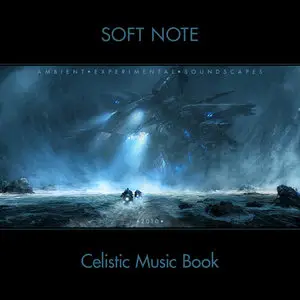 Soft Note - Celistic: Music Book (2011/2013)
Ambient, Experimental, Soundscapes | Official Web Release
MP3 320 CBR | 154 MB | Artwork
Label: USC | Catalog Number: USC-WR-1301.0142
Celistic comes from the word "Celestial". It is a name of the star system with plenty of planetary systems suitable for human life. Celistic is a fantastic world full of incredible stories and adventures against far future. Ordinary people here become heroes able to decide destinies of millions.
Tracklist
:
01.Battle for Baliv (1:56)
02.Invasion (2:02)
03.Ruins (4:28)
04.Yufus (4:31)
05.Starships Graveyard (15:07)
06.Texhnolyze (5:33)
07.Electric Life (2:47)
08.Lamar (2:56)
09.Asteroid Station (3:28)
10.Promos (3:51)
11.Last Day (6:39)
12.Syphe Desert (3:01)
13.Syphe (5:16)
14.Memories (3:33)