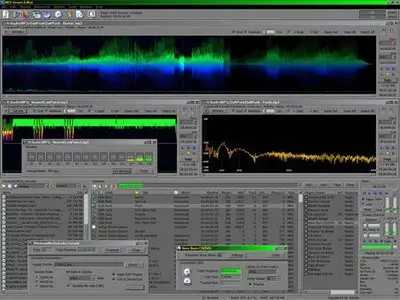 3delite MP3 Stream Editor 3.4.4.1905 | 12 MB
MP3 Stream Editor is an all in one tool mainly for MP3s. Main advantage over other MP3 editors (or any other audio editor) is that you edit (MPEG - MP3) files without decoding and thus quality loss, graphicaly on a 3D sample display easely with a mouse. You have the option to repair corrupted MP3 files also. Free Encode, re-encode, convert to WAV, cut and join MP3s, Tag MP3s with a professional ID3v2 Tag editor, or even directly Record MP3/WAV/WMA/Flac streams. Burn them as AudioCDs or MP3 CD/DVDs, etc.
This seems to be quite useful program, especially for musicians and those with large mp3 collections. If you need to edit some of your mp3 tracks this program can do it without re-encoding - means no quality loss. Also it is packed with bunch of additional features, read description below for more info. Read NFO for registration details!
Download RapidShare
or
Download MegaUpload
Visit My Blog For Much More