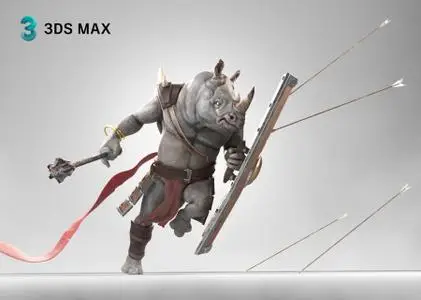 Autodesk 3ds Max 2019.3.2 Security Fix | 750.9 mb
Autodesk has released an Security Fix to 3ds Max 2019. This update include all fixes from previous updates up to the stated prerequisite and can be applied to 3ds Max installed as a standalone application or installed as part of a Suite or Collection.
What's fixed
This release fixes known security issues in 3ds Max 2019.
Every latest version of each Autodesk's software
application has some new attributes as well as sophisticated. The very first Autodesk 3ds Max 8, released in 2008 and since then it is releasing coming up with new software versions. Every update of the presenting version has actually enhanced features according to market as well as user needs as the primary objective.
The Autodesk 3ds Max 2019 release added few of the most up to date features including the most recent version of this modeling program consist of OSL maps, project pipeline refined, as well as new Virtual Reality tools.
3ds Max 2019 What's New
Autodesk
helps people imagine, design and create a better world. Everyone—from design professionals, engineers and architects to digital artists, students and hobbyists—uses Autodesk software to unlock their creativity and solve important challenges.
Product:
Autodesk 3ds Max
Version:
2019.3.2 Security Fix
Supported Architectures:
x64
Website Home Page :
www.autodesk.com
Language:
english
System Requirements:
PC *
Supported Operating Systems:
*
Software Prerequisites:
Autodesk 3ds Max 2019 and above
Size:
750.9 mb
Autodesk 3ds Max 2019 software is supported on the following 64-bit operating systems and at a minimum, requires a system with the following 64-bit hardware:

Operating System Microsoft Windows 7 (SP1), Windows 8, Windows 8.1, and Windows 10 Professional operating system
Browser Autodesk recommends the latest version of the following web browsers for access to online supplemental content:
- Microsoft Edge
- Google Chrome
- Microsoft Internet Explorer
- Mozilla Firefox

Hardware

CPU 64-bit Intel or AMD multi-core processor with SSE4.2 instruction set
Graphics Hardware Refer to 3ds Max Certified Hardware for a detailed list of recommended systems and graphics cards
RAM 4 GB of RAM minimum (8 GB or more recommended)
Disk Space 6 GB of free disk space for install
Pointing Device Three-button mouse
Autodesk 3ds Max 2019.3
Autodesk 3DS Max 2019
Please visit my blog
Added by 3% of the overall size of the archive of information for the restoration

No mirrors please