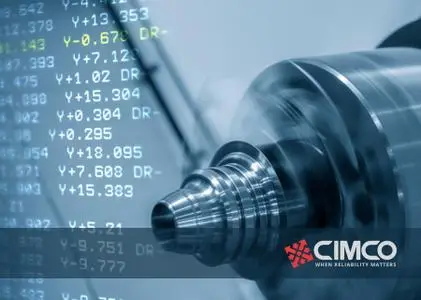 CIMCO Software 8.08.10 | 529.4 mb
CIMCO A/S is pleased to announce the availability of CIMCO Software 8.08.10. Version 8 is a major release that delivers powerful new features, faster performance and a streamlined user experience across the entire line of CIMCO Software products.
CIMCO Software 8.08.10 - Date: 18-08-20 Changes in CIMCO DNC-Max 8.08.10
- Option to select file on the control after transferring it through FOCAS.
- Option to transfer to the Data Server through FTP when transferring to a FANUC control with a data-server using FOCAS2. The mapping can be done from an arbitrary folder under FOCAS to an arbitrary folder over FTP.
- Option to specify a dummy file on the CNC for DNC-Max to set as active program before performing directory clean on CNC.
Changes in CIMCO NC-Base (Add-On for CIMCO Edit) 8.08.10
- Added command-line options to log in an NC-Base user on launch.
- Added option to actively inform the user if a search in the NC-Base yields no results.
- Added option to limit printing to a certain page range on a per-client basis.
- Added a user group right possibility to block users from viewing programs not of status 'Approved'
- ADded an option to have two names for the same program in the NC-Base. The alternative name acts more or less identically to the normal program name when looking up programs, except for automatic modifications, such as through auto import and auto receive.
- Added command line option to lock NC-Base Searches to a specific machine group for the Editor session. When showing ports in the machine group search dropdown, the lock can be applied as port name as well.
- Added option to disable the need for the user to confirm sending a program to the CNC using DNC-Max.
- Input focus will now automatically switch to search field for program name when launching the NC-Base Explorer.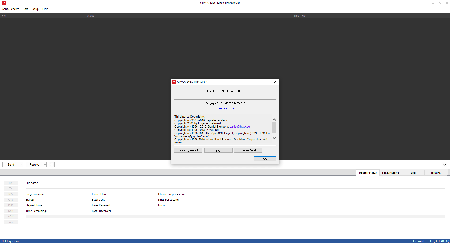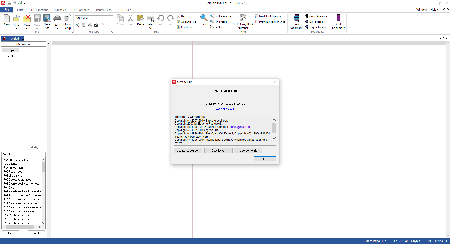 CIMCO Software
provides popular software solutions for computer integrated manufacturing. CIMCO programmes are integral to efficiency on the shop floor, providing not only great tools to get the job done, but also a powerful and integrated platform for editing, designing, visualising, managing and communicating CNC programmes and related content.
-
CIMCO Edit
is very easy to appreciate by both the novice or seasoned CNC Programmer alike. Version 8 has brought great new interface and features including an ftp client, advanced search functions in the open file dialogue as well as improvements to the backplotter including new filters.
-
CIMCO DNC Max
is a proven communications system capable of handling diverse machine configurations. DNC-Max is easily managed and operated via a Web Browser, Client, Tablet or Smart Phone.
-
CIMCO MDC-Max
brings a real-time machine data collection with instant reports, graphs and live views. Android and Web clients are available to extend capabilities beyond the PC environment.
-
CIMCO NC-Base
provides a flexible and effective CNC program management tool that greatly extends the capabilities of DNC-Max and CIMCO Editor. NC-Base client is accessible as a tab within CIMCO Edit.
-
CIMCO CNC-Calc
provides you with a simple CAD/CAM inside CIMCO Editor. Allowing complex 2D geometry to be addressed further down the production line. Includes a generic API for development and modify Post Processors.
-
CIMCO Software Manager
will be included in the upcoming CIMCO Version 8 release in early 2016. This IT friendly product will encapsulate the License Server and has planned future features, including centralized update pushing through Microsoft Active Directory
Founded in 1991, CIMCO A/S
has sold more than 100,000 software licenses through experience and customer service all over the world. Cimco known for their Reliable DNC software, Cimco also has the world's best G Code editor available on the market. So even if you are happy with your current DNC and CAM solution the Cimco Editor will compliment anyone's day to day needs.
Product:
CIMCO Software
Version:
8.08.10 Stable *
Supported Architectures:
x86
Website Home Page :
www.cimco.com
Language:
multilanguage
System Requirements:
PC **
Size:
529.4 mb
*
Note: CIMCO software releases are made available in two versions: Preview and Stable.
- Preview releases contain the latest features and bugfixes as they are made publicly available. Changes made to the Preview releases are not guaranteed to be feature stable.
- Stable releases are feature stable and recommended for use in production environments. We primarily recommend using the Stable version.
Before you install or use any CIMCO product, we recommend that you verify that your computer meets or exceeds the minimum system requirements detailed below.
Operating systems
- Windows Vista, 7, 8, 8.1 and 10 are supported.
- Windows Server 2008 / 2008 R2, Server 2012 /2012 R2 and Server 2016 are supported.
- 32 bit and 64 bit versions supported.
PC hardware requirements
- 1.5GHz. Intel or AMD Processor.
- 1 GB RAM.
- 1.5 GB free harddisk space.
- Open GL compatible graphics card required for backplot option in CIMCO Edit.
- Monitor with minimum resolution of 1024 x 768 pixels.
Please visit my blog
Added by 3% of the overall size of the archive of information for the restoration

No mirrors please