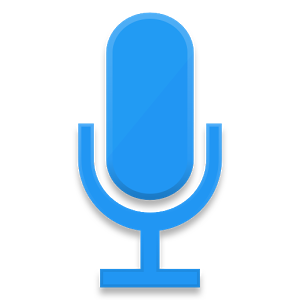 Easy Voice Recorder Pro v2.4.3 build 11054 [Patched] | Android | 5.43 MB
Easy Voice Recorder Pro is a simple, fun, and easy to use voice recorder. Easy Voice Recorder Pro is a simple, fun, and easy to use audio & voice recorder. Use it to record meetings, lectures, and personal notes, without time limits or ads!
Core features:
- Record to MP4 files using AAC (on Gingerbread and higher), 3GP files using AMR, and WAVE files for lossless recording. You can even record in the background and control the recorder using a widget, while you do other things!
- It's incredibly easy to share and manage your recordings. Everything is also accessible via your device's external storage.
- No time limits, push notifications or SMS spam!
The pro version comes with many additional enhancements and extra features.
Here are just some of the improvements:
- Bluetooth support.
- Stereo support.
- Continue an existing wave recording.
- Support for folders.
- Boost volume and reduce noise with the gain and noise gate features.
- Switch to the camcorder microphone for louder and clearer recordings.
- Control the recorder from anywhere using the status bar. Recordings can also be pinned to the status bar.
WHAT'S NEW:
- (pro) Trim files! WAV (PCM), MP4/M4A and AAC files can now be trimmed at the beginning or at the end.
- (pro) Can now change playback speed on Android Marshmallow+.
- Recording can now be paused when a call is answered on Android Marshmallow+.
- Can silence ringer when recording to reduce interruptions.
- More flexible file name templates.
- Bug fixes and improvements.
Home Page -
https://play.google.com/store/apps/details?id=com.digipom.easyvoicerecorder.pro
Please If You Want To Support Me Kindly Purchase Premium From Any Of My Download Links
Thanks For Supporting Me And Purchasing Premium From My Links