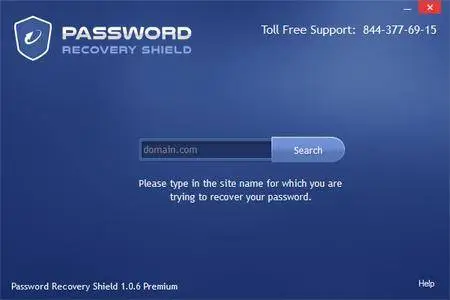 Password Recovery Shield 1.0.6 Premium Portable | 3.52 Mb
Password Recovery Shield comes to the rescue when you most need it – when you forget your username or password to the most important services! Be it your bank account login, your email access or even your Facebook password –Password Recovery Shield scans, finds and reports back with the last used login credentials to your desired service.
Password Recovery Shield is used at times of immediate need, when you cannot login into your bank account, email account or any social website, and do not want to reset your password!
Password Recovery Shield works with Google Chrome, Mozilla Firefox, Microsoft Internet Explorer and Edge and can recover the username and password from more than 85% of the sites browsed!
Home Page
-
http://shieldapps.com/products/password-recovery-shield/