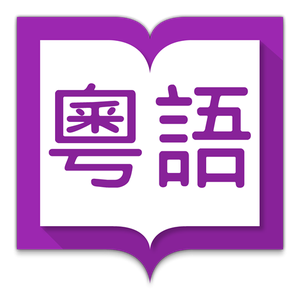 Hanping Cantonese Dictionary v6.7.1 [Patched] | ANDROiD | 36.1 MB
Exclusively on Android, so make your iPhone friends jealous! This app is a proper Cantonese dictionary. Most of the other 'cantonese' apps on the Play Store are Mandarin dictionaries with Cantonese pronunciation, which is probably not what you want. If you are looking for our Mandarin app, please see Hanping Chinese Dictionary
Main features:
- Uses best-in-class Cantodict dictionary data as the base dictionary
- Many example sentences demonstrating word usage
- Chinese handwriting recognition built in
- Hanzi stroke animations (800+ free plus 8500+ via in-app purchase)
- Audio - recordings of every Cantonese syllable, by a real native speaker
- AnkiDroid Flashcards support (bulk export as well as auto-export when word is starred) for studying using Anki flashcards (spaced repetition system)
- One-tap translation of sentences (if Google Translate app installed). Translation can be stored with starred words
- Search Hanzi / Chinese, Jyutping, Yale or English
- Both Simplified and Traditional Chinese characters supported
- Jyutping or Yale pronunciation throughout
- Coloring by tone - you can color Hanzi, Jyutping or Yale
- Homescreen Widgets* - flip through your favorite words from your homescreen. Try adding multiple widgets!
- Offline access to all features (unless specified)
- Backup / Restore starred words, search history, preferences etc
- Simple, intuitive and powerful UI
- Live search - results update as-you-type
- Progressive results - as you scroll down, progressively deeper searches are seamlessly performed
- Enter long Chinese text in the search box and get instant romanization as well as automatic vocab list
- Starred Chinese words/phrases, Word lists, Search history
- Custom search using wildcards
- Clipboard Monitoring - raise notification when Hanzi copied to clipboard
- Night mode (black background)
- Voice recognition (online only and only on supported devices)
- Useful links to websites e.g. Youdao, HanziCraft, Skritter, Google Translate (online only)
- Seamless integration with our Hanping Chinese Camera and Hanping Chinese Popup apps (for image-based character recognition)
- Quick Settings Tile to toggle clipboard monitoring on/off
- No ads!
Home Page:
https://play.google.com/store/apps/details?id=com.embermitre.hanping.cantodict.app.pro
Requires Android:
4.0+
For More Prepaid App Visit My
Blog
Daily