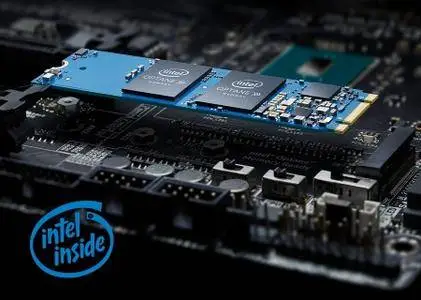 Intel Parallel Studio XE 2017 Update 4 MacOsx | 3.2 Gb
Intel Software have launched their latest version of Intel Parallel Studio XE 2017 Update 4. Intel Parallel Studio XE tool suite simplifies the design, development, debug, and tuning of code that utilizes parallel processing to boost application performance.
New in this release:
- All components updated to current versions
- Added support for Microsoft Visual Studio 2017
- Added support for installing some libraries from yum, apt, or conda (see this article for more information)
- Added support for cluster installation on Microsoft Windows Server 2016
- Added support for Xcode 8.3 (macOS only)
New licenses for distribution:
- Intel Math Kernel Library (Intel MKL), Intel Integrated Performance Primitives (Intel IPP) are distributed under Intel -
- Simplified Software License
- Intel Threading Building Blocks (Intel TBB) for Linux, and macOS, Intel Data Analytics Acceleration Library (Intel® DAAL) for Linux, and macOS are distributed under Apache License, Version 2.0
- See compilers_and_libraries_2017/licensing/ under the target installation path for reference
Intel Advisor:
- Added recommendation to force scalar remainder for loops with low mask utilization on AVX512
- Extended "Gather recommendation" with "Constant (non-unit)" pattern
Intel MPI Library:
- Improved MPI startup up to 8.5x on large HPC systems
- Intel Omni-Path Architecture is used by default on systems with multiple fabrics
Intel Threading Building Blocks:
- Adds a graph/matmult example to demonstrate support for compute offload to Intel® Graphics Technology in the flow graph API
- The "compiler" build option now allows the user to specify a full path to the compiler
Intel VTune Amplifier XE:
- Added support for Intel Xeon Phi coprocessor code named Knights Landing from Windows host
- Enhanced support for applications using Intel Threading Building Blocks that helps identify code inefficiencies causing high Overhead and Spin time
Intel Parallel Studio XE 2017 Update 4 Release Notes:
here
About Intel Parallel Studio XE.
Intel Parallel Studio XE boosts performance, increases productivity, and eases scalability more than ever for HPC and compute-intensive applications. Whether you build for big data analytics, machine and deep learning, or thousands of other performance-critical applications, this tool-packed suite harnesses the full capabilities inside Intel Xeon and Xeon Phi processors and coprocessors.
About Intel Corp.
Intel Corp. Intel Corp. is the brains of the operation. One the biggest computer chip companies, the company controls 80% of the market for microprocessors that act as the brains of desktop, notebook, and server computers. It has dominated the PC chip market from the early x86 processors to Pentiums to today's Core technology. Intel also makes chips for smartphones, and tablets as well as embedded semiconductors for the industrial, medical, and automotive markets. The company develops its chips and makes most of them itself in one of the industry's biggest manufacturing systems.
Product:
Intel Parallel Studio XE
Version:
2017 update 4 (version 2017.4.049) Composer Edition
Supported Architectures:
32bit / 64bit
Website Home Page :
https://software.intel.com/
Language:
english
System Requirements:
MacOsx
Supported Operating Systems:
Xcode 7.x and 8.x / OS X 10.11 / macOS 10.12
Size:
3.2 Gb
Please visit my blog
Added by 3% of the overall size of the archive of information for the restoration

No mirrors please