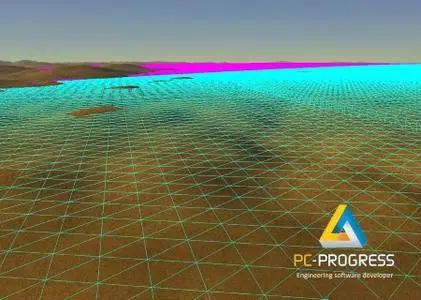 PC-Progress HYDRUS 2D/3D Pro 2.04.0580 | 164.3 mb
PC-Progress s.r.o has presented 2.04 version of HYDRUS 2D/3D, is a software package for simulating water, heat, and solute movement in two- and three-dimensional variably saturated media. The software package consists of a computational computer program and an interactive graphics-based user interface.
The software package includes computational finite element models for simulating the two- and three-dimensional movement of water, heat, and multiple solutes in variably saturated media. The model includes a parameter optimization algorithm for inverse estimation of a variety of soil hydraulic and/or solute transport parameters. The model is supported by an interactive graphics-based interface for data-preprocessing, generation of structured and unstructured finite element mesh, and graphic presentation of the results.
More info:
HERE
About PC-Progress s.r.o
PC-Progress specializes in the development of GUI (Graphical User Interfaces) for CFD and FEA software packages for Windows. We have been developing and distributing programs for numerical modeling in fluid mechanics and structural engineering for more than twenty years and our programs are currently being used by thousands of engineers and scientists from around the world.
Product:
PC-Progress HYDRUS 2D/3D
Version:
2.04.0580 Professional
Supported Architectures:
32bit / 64bit
Website Home Page :
www.pc-progress.com
Language:
english
System Requirements:
PC
Supported Operating Systems:
Windows XP / Vista / 7even / 8.x / 10
Size:
164.3 mb
Please visit my blog
Added by 3% of the overall size of the archive of information for the restoration

No mirrors please