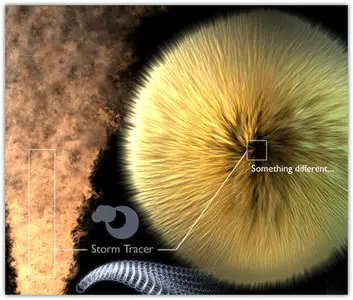 Storm Tracer 1.3.805 for Cinema 4D R12 WIN32/WIN64 | 2.42 MB
Storm Tracer is an advanced high speed volumetric placard rendering system designed for Cinema 4D release 8.5 and above. It allows you to create and render hundreds of thousands of particles or placards at an exceptionally high quality level many times faster than previously possible within Cinema 4D. And of course as a Third Party product great ease of use and flexibility is a given, it's literally just one click and go!
This allows for some stunning effects, from fire and smoke, through micro particles to fields of grass, or even fur. From super-realistic to cartoon to abstract, the only limitation is your imagination.
More than this we've made it flexible. Not only will Storm Tracer work with standard Cinema 4D particles and Thinking Particles, but you can apply it to a myriad of objects, from generators to polygon geometry, through splines and even selection and vertex maps, Storm Tracer can take advantage of them all. This means that even those who don't use particles a lot should not feel intimidated from experimenting with Storm Tracer, and getting good use from it.
Home Page
-
http://www.thirdpartyplugins.com/stormtracer/