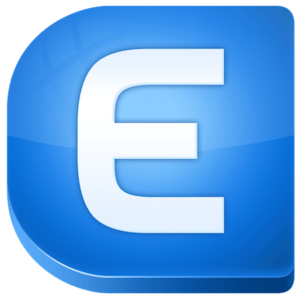 Wondershare SafeEraser 3.7.0 | MacOSX | 27 MB
Prevent identity theft, destroy confidential information, permanently delete unwanted files and browsing data on your iPhone, iPad or iPod Touch. You may have noticed that the file download takes longer than removing. This is because deleting a file only removes the door to data and marks them as "ready to be overwritten." The truth is that the information remains in memory and can be retrieved by using existing technologies. SafeEraser guarantees the security of your information, permanently erasing deleted files, cleaning your browsing history, cache and protecting your personal data. SafeEraser protects your data and increases the efficiency of your phone (fully compatible with iOS 7.1.0).
Erase personal data

* Your phone stores a lot of information about web browsing, messaging, application usage, and more. SafeEraser ensures that the data that you do not want to make public, will remain confidential. This is done with the help of the US military data destruction techniques. With this technique the military permanently remove data, your personal information is securely protected and guaranteed power SafeEraser will remain private.
Permanently erase data from your device

* With the tool to easily select individual files permanently delete unnecessary files, while leaving desired. This feature facilitates and simplifies data management.
* If you are going to sell, exchange or dispose of your phone, just function SafeEraser erasing will protect your phone before you transfer it to another. Reset settings to factory default just is not enough to remove your data, but the use of professional data destruction tool ensures information security, no matter in whose hands will get your phone. Many people are unaware of the existence of organized crime specializing in the misappropriation of personal information from second-hand electronics.
Deleting unnecessary files

* You can quickly free up valuable space by clearing phone from invalid files, cache, and more. Simply put, SafeEraser optimize your phone by removing the garbage that you could not remove. By accessing the back-end processes, SafeEraser optimizes your phone with a single tap.
* Freed from temporary and other unnecessary files that hinder the work, you will find that the device operates faster and more efficiently.
Irretrievable already deleted files

* Make sure that the files that you have already removed, never returned. With this function you can see what data still remains on the device, and ensure that the files that were previously deleted are no longer available and can not be restored even with the latest software.
Supported files

* Erasing data from the phone / Even deleted files
* Messages, Call History, Facetime, contacts, mail, calendar, reminders, notes, voice notes, bookmarks, Safari, photos, videos, applications, system settings, cache keyboard, Passbook, a database iTunes, iMessage, favorite Safari, the history of Safari, voice mail ID, Apple, ID iCloud, Game Center, Card Apple, weather, stocks, newsstand.
* Notifications, iMessage, contacts, call history, Facetime, calendar, reminders, notes, bookmarks, Safari, photos, videos
System requirements:

Operating System: Mac OS X 10.10 (Yosemite), 10.9 (Mavericks), 10.8, 10.7, or 10.6
CPU: Intel Core 1GHz or faster
Free Hard Disk Space: 1GB or more
iOS Requirement: iOS 8.0.0-8.3, iOS 7.0.4-7.1.2, or iOS 6.1.6 (for iPhone 3GS Only)
Others: iTunes 10, iTunes 11 and iTunes 12
Supported Devices

* iPhone iPhone 4, iPhone 4S, iPhone 5, iPhone 5C, iPhone 5S, iPhone 6, iPhone 6 Plus
* 2 iPad iPad Air, iPad mini 3, iPad mini 2, iPad 1, iPad 2, The new iPad, iPad with Retina Display, iPad mini
* iPod iPod touch 4, iPod touch 5
"
OS
- MacOSX 10.6 or Later
Home Page
-
http://www.wondershare.com/mac-iphone-data-eraser/