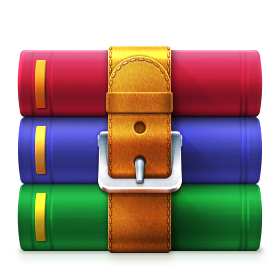 WinRAR 5.91 Multilingual + Portable | ~12 MB
Languages: العربية, Հայերէն, Català, 简体中文, 繁體中文, Dansk, Deutsch, Ελληνικά, Español, Euskara, Français, Galego, ქართული, עברית, Hrvatski, Italiano, Bahasa Indonesia, 한국어, Lietuvių kalba, Magyar, Монгол хэл, Nederlands, فارسی, Português, Português do Brasil, Română, Русский, Српски, Suomi, Slovenčina, Slovenščina, Svenska, ภาษาไทย, Türkçe, Українська
WinRAR is a powerful archive manager. RAR files can usually compress content by 8 percent to 15 percent more than ZIP files can. WinRAR is a powerful compression tool with many integrated additional functions to help you organize your compressed archives. It can backup your data and reduce size of email attachments, decompress RAR, ZIP and other files downloaded from Internet and create new archives in RAR and ZIP file format.