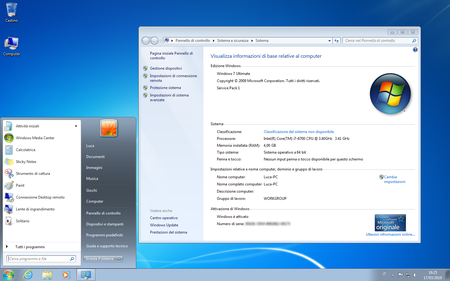 Microsoft Windows 7 Ultimate SP1 Activated March 2019 Multilingual x64 | 5 GB
Languages: English, العربية, Dansk, Deutsch, Eesti keel, Ελληνικά, Español, Suomi, Français,
Hrvatski, Magyar, Latviešu valoda, Italiano, Norsk, Nederlands, Polski, Português,
Português do Brasil, Русский, Slovenščina, Svenska, Türkçe, Українська
Update: March 2019
Windows 7 Ultimate is ultra edition of the Windows 7 operating system as it is the only edition of Windows 7 that is feature complete. All other editions lack features that are included in Windows 7 Ultimate. It combines remarkable ease-of-use with the entertainment features of Home Premium and the business capabilities of Professional, including the ability to run many Windows XP productivity programs in Windows XP Mode. For added security, you can encrypt your data with BitLocker and BitLocker To Go.