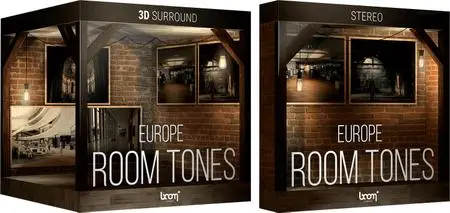 Boom Library Room Tones Europe WAV
Stereo Edition: 10.96 Gb | 3D Surround Edition: 45.9 Gb
Our second entry of our brand-new sound effect series 3D SURROUND is here: ROOM TONES EUROPE. This library offers an enormous variety of different room ambiences. From busy transportation areas, malls and warehouses over congress centers and green houses to swimming pools and public libraries. ROOM TONES EUROPE covers all different scenarios you could possibly need, delivered fully surround with unprecedented precision, spatial impression and clarity.