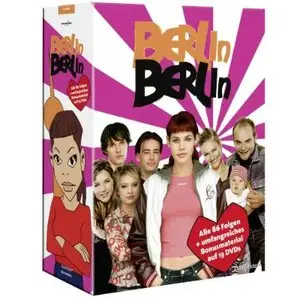 Berlin Berlin - Complete Series
German | no subs | 25 min | 720 x 416 | MPEG-4 1502 kbps XviD | Audio: 2 Streams 127kbps 2ch 48kHz MP3 | 300 MB
Genre: Comedy/Romance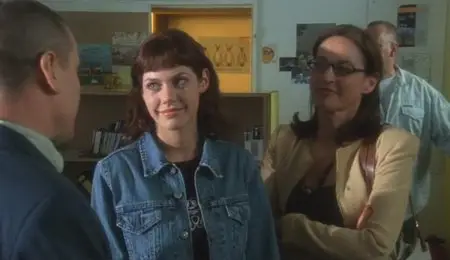 The series tells the story of Lolle (played by Felicitas Woll) who, after school, follows her boyfriend, Tom, from Malente to Berlin. Once there, she discovers that Tom has been cheating on her with another girl. Rather than move back home, Lolle decides to stay in Berlin with her cousin, Sven (played by Jan Sosniok), his best friend Hart (Matthias Klimsa) and Rosalie (Sandra Borgmann). At the end of season one Lolle and Sven fall in love with each other, knowing that they are second cousins. Their grandparents were siblings on their maternal side where cousins are called 'great' or "Groß" Cousin or Cousine. Their relationship is revealed when Lolle explains to Sven's son Daniel that they are Groß Cousinen (Great cousins) or second cousins once removed in American kinships terms. But before starting a real relationship with Lolle, Sven decides to go back to his former wife, Silvia, because of their son, Daniel. As well as Sven's best friend, Hart, who is also his neighbour, the series also portrays Lolle's friend Rosalie, who goes to the USA to pursue a new life there at the end of season one.
At the beginning of season two Lolle loses her best friend Rosalie and her great love Sven. She seems to be desperate, finding a new friend with Rosalie's former mate Sarah (Rhea Harder). First Lolle wants to convice Sven of her love. But he seems to be undecided, hesitating what he should do. So she meets Alex, an art-student, becoming a couple. Now Sven separates from Silvia, being free for Lolle, but she replies she would stay with Alex. But at the end of season two she takes notices that she loves him, too. Loving Sven and Alex she attempts being with both guys. Besides Sven's best friend Hart recognizes his love to Sarah. After some problems they get together.
Source en.wikipedia.com
PS: No sub on DVD or any place I looked on the internet! If you find any please post here, just for the lucky guys who understand German.