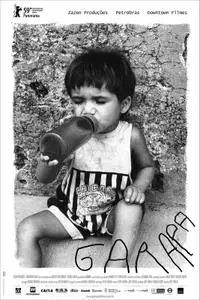 Garapa (2009)
DVDRip | MKV | 720x480 | x264 @ 1850 Kbps | 108 min | 1,57 Gb
Audio: Português-Br AC3 2.0 @ 192 Kbps | Subs: English, Français, Español, Português
Genre: Documentary
Director:
José Padilha
United Nations statistics indicate that almost one-sixth of the world's population suffers from chronic hunger, a concept often misrepresented or manipulated in the media. José Padilha removes hunger from the political arena to investigate what starvation means to those for whom it is part of everyday life.
… Garapa is the Brazilian/Portuguese term for the juice of raw sugar cane (relatively cheap and one of the few foods readily available to the poorest families), which forms an unpleasantly high percentage of the diets of those living below the poverty line. Some families are 'fortunate' enough to receive money from the Zero Hunger programme ($50 for the poorest families), but this only covers them for about 12 days of very basic food in one calendar year. One of the families in the documentary has not even this crumb of comfort to cling to and the viewer is left with the overwhelming impression that some of the children simply will not make it.

The cinematography throughout is pretty harrowing, with the film shot in a grainy black in white which couldn't be further from the HD digital colour we've come to expect as the norm. There's no doubt that the director wants to emphasize the difference between the high definition of the 21st century and the black and white of this other version of reality which bears absolutely no resemblance to the contemporary Western world.

Overall, this is a powerful and moving documentary, which appears to give a thorough and frank portrait of its subjects and the impact of poverty and malnutrition upon their lives, making its point effectively without resorting to melodrama. However, my one substantial criticism of the film would be the length. At 110 minutes the format feels slightly laboured, given that there is no particular development or goal to which it is heading. Essentially this is a simply an exploration of daily reality for these unfortunate families and the film's message and its impact would have been greater in a more concentrated format.
(click to enlarge)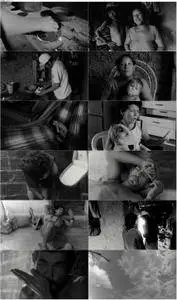 More in My Blog