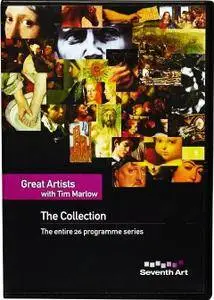 Great Artists: The Collection (2003)
DVDRip | 832 x 468 | .MP4/AVC @ 1616 Kbps | 26x~23mn | 7.52 GB
Audio: English AAC 128 Kbps, 2 channels | Subs: None
Genre: Documentary, Arts
Great Artists with Tim Marlow: The Collection contains all 26 episodes of the Great Artists This major 26-part series takes a fresh look at the most important artworks of some of the greatest artists in history. Shot on location in over fifty museums, churches and palaces throughout Europe and the United States, this series is a comprehensive survey of the history of Western art. Both intelligent and informative, it's the perfect introduction to the art of the Old Masters. This Four-disc set contains all 26 episodes of the Great Artists series: Giotto, Leonardo, Durer, Michelangelo, Raphael, Titian, Bruegel, Rubens, Rembrandt, Vermeer, El Greco, Velázquez, Turner Van Gogh, Piero della Francesca, Holbein, Caravaggio, Constable, Whistler and more. Tim Marlow takes us on a unique tour of the life and times of the artists and examines what makes them great. Each episode takes a fresh look at the artists, their work and the world in which they lived. We learn why John Constable, often considered to be a painter of chocolate box scenes of the English countryside, was in fact, a radical artist of his time. We see how Goya's masterful painting style and haunting visions combined to produce some of the most powerful images in the history of Western Art. We discover how the American painter Mary Cassatt, the only female artist in the series, challenged the male dominated world in which she lived, and against the odds, became the only American accepted into the group known as the Impressionists. And why Caravaggio, who lived a life marred by violence and even murder, produced some of the most remarkable art ever made.
Part 1: Giotto
Giotto di Bondone, the son of a Tuscan shepherd. Born in 1267, Giotto began his apprenticeship at the age of 12, and with his naturalistic treatment of medieval Christian iconography, was recognised as the first in a line of great painters and architects who contributed to the Italian Renaissance.
Part 2: Leonardo
Tim Marlow profiles scientist, engineer, inventor and painter Leonardo da Vinci, whose extraordinary artistic genius gave rise to masterpieces including the Mona Lisa, the Annunciation and the Last Supper. Breaking new ground in portraiture and historical imagery, this giant of the Italian Renaissance used his wide-ranging skills to make a unique contribution to the development of European art.
Part 3: Durer
Tim Marlow examines the life and legacy of German painter Albrecht Durer, who set a new benchmark in self-portraiture and raised the artistic reputation of northern Europe to a level rivalling that of Renaissance Italy. Like his contemporary Leonardo da Vinci, Durer perceived the world with a scientist's eye, and his detailed studies of plants and animals remain unrivalled to this day.
Part 4: Michelangelo
Tim Marlow charts the life and work of celebrated Renaissance sculptor, architect and painter Michelangelo, most famous for the extraordinary scenes that adorn the ceiling of the Sistine Chapel in the Vatican.
Part 5: Raphael
Italian Renaissance painter Raffaello Santi, known better simply as Raphael, who was born in 1483 and achieved so much in his 37-year life that he was considered equal to Leonardo da Vinci and Michelangelo,. He was highly regarded for his many studies of the Madonna and Child, and artists adopted his idealised forms as the model of beauty until the end of the 19th century
Part 6: Titian
Tim Marlow reveals how the Renaissance movement found a new centre in Venice and examines the life and work of Tiziano Vecellio, known to English-speakers as Titian, who pioneered the use of oils with a radical approach to light, colour and brush strokes. His talent was recognised across Europe and he painted portraits of some of the 16th century's most powerful figures, including Pope Paul III and Charles V of Spain.

Part 7: Bruegel
The life and work of Pieter Bruegel the Elder, generally considered the greatest Flemish painter of the 16th century, whose works remain among the most distinctive examples of Renaissance art, combining gritty humour with political comment. Tim Marlow reveals how Bruegel was influenced by the period of immense social change in which he lived.
Part 8: El Greco
Tim Marlow charts the life of Greek artist Domenicos Theotocopolous, dubbed El Greco, one of the most distinctive painters of the 16th century. His work was considered to be ahead of its time - so much so that it was all but ignored for 300 years. El Greco developed a highly individualistic style that eventually proved enormously influential, paving the way for the Baroque and providing the inspiration for 20th-century expressionism.

Part 9: Rubens
The17th-century artist Peter Paul Rubens, who enjoyed an active and eventful career. He was regarded as the chief exponent of the Baroque style, merging the grace of the Italian High Renaissance with the realism and landscapes of the northern tradition, and was perhaps best known for painting voluptuous female nudes within large-scale mythological allegories.

Part 10: Velazquez
Tim Marlow explores the life and work of ground-breaking artist Diego de Silva y Velazquez, whose paintings provide an insight into the development of the Spanish monarchy in the 17th century - and the decline of the most powerful royal court in Europe.
Part 11: Rembrandt
Historian Tim Marlow explores the life and work of 17th-century visionary Dutch artist Rembrandt Harmenszoon van Rijn, who was famed for his skilful handling of light and shade in paintings portraying the human form. Born in Leiden in 1606, the eighth of nine children, his passion for art led him to an apprenticeship with a local painter, and from the time he was a 19-year-old he had a studio in Amsterdam, where he produced 75 self-portraits. Demand for his talents soon grew and success came when he was commissioned to paint The Anatomy Lesson of Dr Tulp.

Part 12: Vermeer
Dutch painter Jan Vermeer, the lowly son of an innkeeper and art dealer, lived an uneventful life, leaving fewer than 40 authenticated works and dying unknown outside his home town. Tim Marlow investigates how his talent came to be regarded as highly as Rembrandt's, and examines the simple domestic scenes that led to his posthumous rise to fame.
Part 13: Turner
Art historian Tim Marlow profiles influential painter JMW Turner, who divided the critics with his rapid brush-strokes, treatment of light and tendency toward abstraction, but is now hailed as one of the great British artists.
Part 14: Van Gogh
Vincent van Gogh was one of the true pioneers of modern painting. He is perhaps the most mythologised artist in the history of art and his tragic life is ingrained in the popular imagination. Active as an artist for only ten years he completed 1250 paintings, before succumbing to mental illness and taking his own life in July of 1890. Although he sold only one painting during his lifetime, his enormous rise to fame after his death means that today his are among the most cherished paintings of all the great artists.

Part 15: Piero della Francesca
This episode looks at the life and work of the 15th century Italian artist Piero della Francesca. With only 26 surviving works Piero has been seen as one of the mystery men of western art. But his calm, monumental, often enigmatic images mark an important step in the development of Renaissance art. This fascinating film reveals the man behind the myth, an artist that paved the way for likes of Leonardo and Michelangelo. In his typically enthusiastic and accessible manner Tim Marlow explores works such as the huge fresco cycle The Legend of the True Cross in Arezzo, (made famous in the film The English Patient), the haunting Resurrection and the Baptism of Christ held in the National Gallery in London.
Part 16: Holbein
Hans Holbein the Younger has claims to be the greatest portrait painter who ever wielded a brush, a central figure in the spread of the Renaissance in Northern Europe whose deftness and remarkable accuracy captured the spirit and faces of the court of Henry VIII. He made the human individual seem more real and more exposed than any other artists before him and is the father of a tradition of portraiture which continues to this day. In the programme Tim Marlow looks at works such as Holbein's portraits of Erasmus and Henry VIII, as well as one of the most fascinating paintings in the history of art, The Ambassadors.
Part 17: Caravaggio
Of all the great artists, Caravaggio seems to speak most intensely to the modern world. He lived a brief and tumultuous life, mocking authority and even murdering a man; he spent four years on the run, a fugitive from justice, but he always painted, bringing religious art to life in paintings so powerful and naturalistic that some saw them as miracles in themselves. In the programme Tim Marlow looks at paintings such as The Musicians, a melancholy celebration of music with a slight erotic edge, and as well as The Conversion of St. Paul, an expression of the artist's deep religious sensibility.
Part 18: Stubbs
George Stubbs is the greatest painter of horses who ever lived, but so much more than that - a man who literally dissected his subject before he felt able to paint it. But Stubbs was no dispassionate observer instead he brought a weight of feeling to his work that sometimes makes the spine tingle. Stubbs' great triumph is Whistlejacket, a portrait of a horse without a background that concentrates the eye on the beautifully observed body of the greatest racehorse of the day. Tim Marlow also looks at Stubbs' lesser known masterpieces, such as his striking depiction of the racehorse, Hambletonian.

Part 19: Goya
Goya has often been described as the last of the great old masters and the first of the new. He painted sublime portraits of the Spanish royal court and celebratory pictures of the good life in Spain. But he also produced some of the most harrowing images of human cruelty ever created, an unflinching vision that set him apart from almost any other painter in history. Tim Marlow explores works such as the Naked Maja, the Disasters of War and Saturn Eating his Children.
Part 20: David
David was a revolutionary artist in every sense. He was also fully committed supporter of the French Revolution and Napoleon using his art as a powerful instrument of political propaganda. As the originator of a hard-edged form of neo-classicism, he gave contemporary life something of the grandeur of ancient Rome or Greece. But his involvement in politics at one point almost cost him his life, and in the end forced him into exile. Works featured in this programme include The Oath of the Horatii and The Death of Marat.

Part 21: Constable
There have been few more powerful painters of landscape than John Constable. He brought a scale, ambition and impact to a subject long considered amongst the lowest forms of art. Constable is often celebrated as a nostalgic painter of a lost England but look a little harder, though, and you discover an intense and radical vision at work which changed the course of British art. As well as looking Constable's most famous works, such as The Haywain and Flatford Mill, Tim Marlow explores lesser known works such as the expressive sketch for The Leaping Horse
Part 22: Delacroix
Delacroix is France's greatest romantic painter – an artist who challenged to rigid classicism of the previous generation, injecting a degree of fluidity and unpredictability to his art. He established a taste for the exotic in European art, influenced by his travels in North Africa, as in his famous Women of Algiers in their Apartment. He is often considered to be the last great history painter of European art, producing the iconic Liberty Leading the People, a work which encapsulates the revolutionary turmoil of his day.
Part 23: Whistler
Whistler was the first great international American artist, hugely well travelled, a painter and printmaker who bridged the gap between Impressionist Paris and symbolist London. He was an intelligent and original artist who radically proclaimed that art rather than documenting the visual world around us - should be experienced for its own sake. His Arrangement in Grey and Black, a portrait of Whistler's mother, is one of the great portraits in the history of art, not least for its elusive title. Whilst his Nocturne Black and Gold, was thought so radical that Whistler had to go to court to defend it.
Part 24: Rodin
Auguste Rodin redefined the idea of sculpture in European Art liberating it from the constraints of classicism and created three dimensional forms which pulsated with life and energy. His masterpiece, the Gates of Hell, is the greatest public sculpture of the 19th century, a work that obsessed him for almost 40 years, and which acted as a laboratory for Rodin imagination and which produced some of greatest sculptures of his career, works such as the Kiss and the Thinker.
Part 25: Cassatt
Mary Cassatt is one of only a handful of women artists up to the beginning of the twentieth century who have managed to forge a reputation in the male dominated story of art history. She was an American by birth but lived in France for sixty years and helped to develop the first great movement in Modern art – Impressionism. In works such as The Boating Party, Cassatt articulates her bold, vivid vision.

Part 26: Schiele
Egon Schiele has become one of the most celebrated artists of the last hundred years. He was a controversial figure in his own short lifetime who was jailed on an obscenity charge. His work is starkly honest and provocative, intensely powerful images where the human figure is stripped down, both sexually and psychologically. He's one of the great draftsmen in art history and perhaps the most obsessive painter of the self. In the programme Tim Marlow examines Schiele's vision in works such as Death and the Maiden and Seated Male Nude.
Related Documentaries:
BBC - An Art Lovers' Guide: Series 1 (2017)
Raffael: The Prince of Painters (1983)
The Divine Michelangelo (2004)
BBC - Renaissance Revolution (2010)
In the Footsteps of van Gogh (1999)
Goya - Crazy Like A Genius (2007)
BBC - Power of Art (2006)
BBC - Fine Art Collection (2003)
BBC - Modern Masters (2010)
BBC - The Private Life of a Masterpiece (2004)
BBC - The Last Supper by Leonardo da Vinci (2006)
ITV Perspectives - Magritte: The Man In The Hat (2014)
Early Renaissance Painting 1250-1450 (2005)
Italian Renaissance Painting: 1450-1530 (2006)

The Life of Leonardo da Vinci (1971)
BBC - Rubens: An Extra Large Story (2014)
General
Complete name : Great.Artists.Collection.2001.01of26.Giotto.mp4
Format : MPEG-4
Format profile : Base Media
Codec ID : isom (isom/iso2/avc1/mp41)
File size : 294 MiB
Duration : 23 min 28 s
Overall bit rate mode : Variable
Overall bit rate : 1 749 kb/s
Encoded date : UTC 2014-05-28 12:46:50
Tagged date : UTC 2014-05-28 12:46:50
Writing application : Lavf51.12.1

Video
ID : 1
Format : AVC
Format/Info : Advanced Video Codec
Format profile : Main@L3
Format settings, CABAC : Yes
Format settings, ReFrames : 1 frame
Format settings, GOP : M=1, N=12
Codec ID : avc1
Codec ID/Info : Advanced Video Coding
Duration : 23 min 28 s
Bit rate : 1 616 kb/s
Width : 832 pixels
Height : 468 pixels
Display aspect ratio : 16:9
Frame rate mode : Constant
Frame rate : 25.000 FPS
Color space : YUV
Chroma subsampling : 4:2:0
Bit depth : 8 bits
Scan type : Progressive
Bits/(Pixel*Frame) : 0.166
Stream size : 271 MiB (92%)
Encoded date : UTC 2014-05-28 12:46:50
Tagged date : UTC 2014-05-28 12:46:50

Audio
ID : 2
Format : AAC
Format/Info : Advanced Audio Codec
Format profile : LC
Codec ID : 40
Duration : 23 min 28 s
Bit rate mode : Variable
Bit rate : 128 kb/s
Channel(s) : 2 channels
Channel positions : Front: L R
Sampling rate : 48.0 kHz
Frame rate : 46.875 FPS (1024 spf)
Compression mode : Lossy
Stream size : 21.5 MiB (7%)
Encoded date : UTC 2014-05-28 12:46:50
Tagged date : UTC 2014-05-28 12:46:50
Screenshots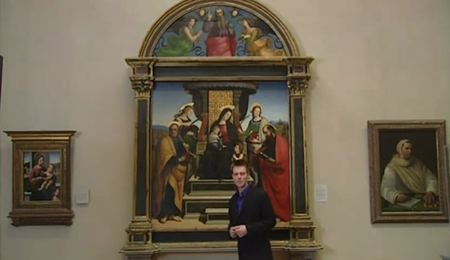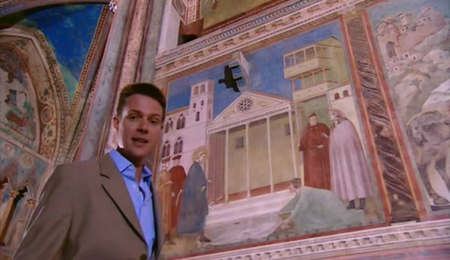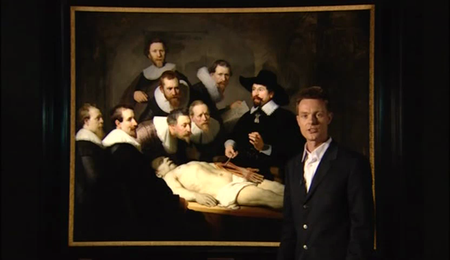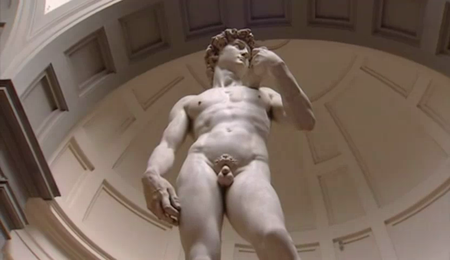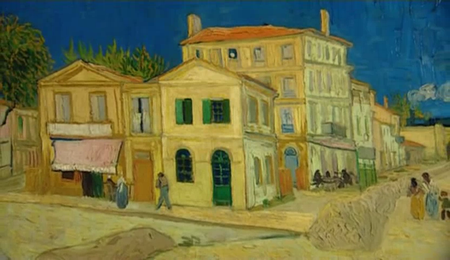 Welcome to my blog - daily update!