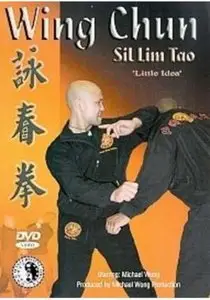 Michael Wong - Wing Chun: Sil Lim Tao (2008)
English | WMV | 640x480 | 29.97 fps | WMV3 1350 kbps | MP3 383 kbps | 1.7GB
Genre: Martial Arts Tutorials
Wing Chun is widely recognised as one of the fastest fighting styles in the world. It has a speed and directness of action that is difficult to match. Ideal for self defence , or as a starting point for a further study of Martial Arts. Wing Chun is both challenging and rewarding and can be practiced anywhere.
This DVD will take you through the first form; 'Sil Lim Tao', to its application in real situations and sparring. Using fast, hard techniques that will prepare you for the real world and teach you how to deal with the forces of combat.
You will learn from this DVD how to step, punch, kick and how to apply all the individual techniques from the first form. Giving you an understanding of basic Wing Chun movement, and how it is actually used against another person.
This DVD uses live presenting rather than voice over to maximise effective learning. Master Wong guides you along step by step and move by move. With 3 hours of training footage this DVD will give you a comprehensive foundation of Sil Lim Tao.