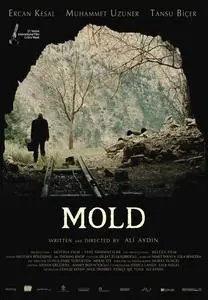 Mold (2012)
DVDRip | AVI | 640x352 | XviD @ 1685 Kbps | 91 min | 1,37 Gb
Audio: Türkçe AC3 5.2 @ 448 Kbps | Subs: English (srt)
Genre: Drama
Director:
Ali Aydin
Writer:
Ali Aydin (screenplay)
Stars:
Ercan Kesal, Muhammet Uzuner, Tansu Biçer
Basri walks every day for miles along the tracks working as a railroad watchman. His only thought is finding his missing son. Eighteen years ago, while the boy was at university in Istanbul, the police took him into custody for anti-government activities. Then, he mysteriously disappeared.
This is a provisional comment on "Mold/Küf," since I'm not much of an expert on the Turkish arts, and I cannot explain the title. But a word about the notion that the film is slow, even at just 94 minutes. Compare Ceylan's "Once upon a Time in Anatolia" at 150 minutes. Aydin's film has a very good story, as if from classic Russian fiction–a friend suggests Gorky–and the film narrates the story the best way. The protagonist is fixed on an indeterminate quest, in which he is like characters in the works of Orhan Pamuk, for whom the fundamental Turkish way of being is melancholy. He is a square-shouldered aging man. He does not easily leave a room, so a cut cannot come too early. If he is being interrogated for the umpteenth time by a new police inspector, there's no reason for the camera to swing around while he explains his life he feels is fate, while there is a slight change in the camera angle when he falls into an internal monologue. At the beginning of the movie he does break into a trot, and elsewhere he acts forcefully. More often there is stasis, and that's the nub of the story.
(click to enlarge)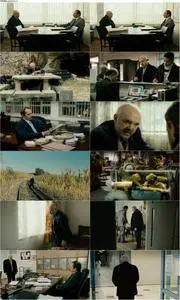 More in My Blog