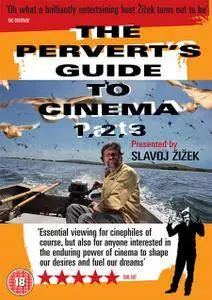 The Pervert's Guide to Cinema (2006)
DVDRip | MKV | 720x480 | x264 @ 2398 Kbps | 153 min | 2,86 Gb
Audio: English AC3 2.0 @ 224 Kbps | Subs: English, Français, Deutsch
Genre: Documentary
Director:
Sophie Fiennes
Writer:
Slavoj Zizek
Star:
Slavoj Zizek
Looking like no one so much as Ricky Tomlinson's crazed Slovenian twin brother, that unruly thinker and critic Slavoj Zizek gives us a highly entertaining and often brilliant tour of modern cinema, with clips from Hitchcock, Lynch, Tarkovsky and Chaplin. The cinema, he says, is a "pervert's" medium because it tells us not what to desire, but how to desire; it fetishises an endlessly reordered and artificialised reality in order to induce rapture and fascination.
In this two hours and a half documentary, Slovenian philosopher Slavoj Zizek uses psychoanalytic theory to analyze clips of many classic films. As a theory of human behavior, psychoanalysis is quite outdated, surpassed by more biologically centered theories of the brain. However, psychoanalysis has undeniably influenced many famous directors in the past (for instance, Alfred Hitchcock or David Lynch, and Zizek analyzes here clips of their films), so in this sense this movie is interesting to have a hint of what these directors might be getting at. This film is very entertaining (Zizek is quite a character in his own right, with his thick accent, gesticulating body and wildly hypothetical theories) even if the ideas put forward here are probably wrong and outdated. The films Zizek spent more time analyzing here are Vertigo, Blue Velvet, Psycho, The Birds and Lost Highway, but aside from Hitchcock and Lynch, there are clips from other directors, such as Kubrick, Chaplin, Tarkovsky and others. And in a one of the more interesting parts, he shows us a Disney cartoon from 1935 called Pluto's Last Judgment, and we see how it surprisingly mirrors the Stalinist show trials of a few years later. Sophie Fiennes (sister of Ralph and Joseph) directs. She wisely makes Zizek talk from sets that mimics some of the movies he is analyzing.
(click to enlarge)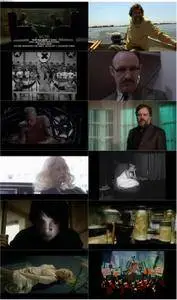 More in My Blog