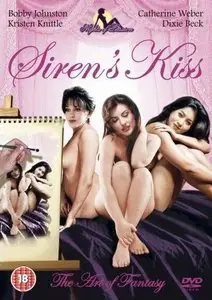 Siren's Kiss (1995)
DVDRip | Lang: English | AVI | 624x480 | XVID 1599Kbps | AC3 128Kbps | 90:30mins | 1.10GB
Genre: Drama, Erotica | USA
Leo, a successful painter with a serious creative block and a failing marriage invites two beautiful young women to spend a week at his home in an attempt to help overcome his creativity problem. Beth and Claire both agree to pose nude for the artist as both are having personal problems and welcome the chance to escape their unhappy lives for a week. When Leo's wife Karen returns home and discovers the two young women, relations with her husband become even more strained but Leo refuses to send them away. Gradually as the three women get to know each other various issues reach a resolution it seems that Leo's and Karen's marriage might be reconciled.
imdb