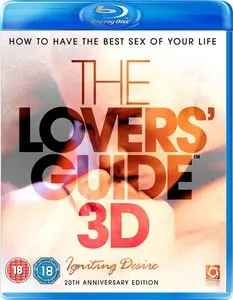 The Lovers' Guide 3D - Igniting Desire: How to have the best sex of your life (2010)
BDRip | Lang: English | Subs: English | Mkv | 1280x720 | AVC 7874Kbps | English: DTS, 1510 kbps | 1hr 5mins | 4.32GB
Genre: Documentary | Studio: Optimum Home Entertainment | UK
Twenty years after the original The Lovers' Guide exploded into the lives of the UK public, the ground-breaking guide is back with another no-holds-barred exploration of the pleasures of love-making. To mark the anniversary of the series that has brought adult sex advice firmly into the mainstream, the latest instalment has been created using cutting edge 3D technology as the next stop in the sexual revolution. Here the audience is engaged with a never-before-seen sense of intimacy and massively richer viewpoint. Now bigger, better and bolder than ever before, The Lovers' Guide 3D - Igniting Desire features the voices of Gemma Bissix (Eastenders, Hollyoaks, Dancing on Ice) and Jeremy Edwards (Hollyoaks, Holby City) and will take audiences to an altogether new level of love-making enlightenment.
Amazon
Absolutely Great - 100 % Recommend
I didn't really know what to expect when i got this 3D DVD from a friend who couldn't believe that I've never seen Lover's Guide movies.
However, when I started watching, I was very pleasantly surprised. It is a great educational DVD and explains everything about sex from flirting and kissing to sexual intercourse.
The use of couples who demonstrate intimacy moments in 3D is absolutely new and richer experience and although this movie lasts only 65 minutes, it absolutely drags you in.
I would recommend it to anyone who wants to learn more about sex and how to please your lover. It's definitely not a porn. Rather, it's a great guide for couples who want to enrich their sexual life.


Amazon Reviewer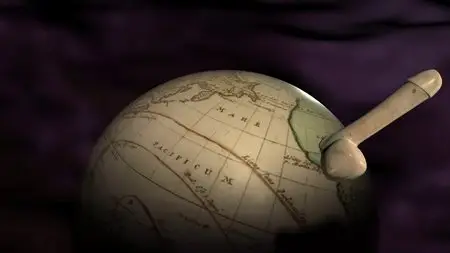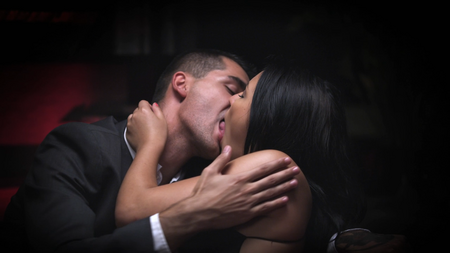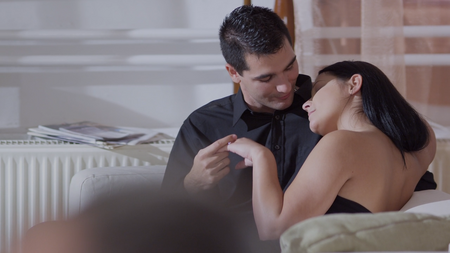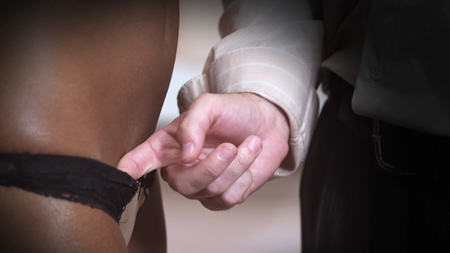 Fs and Fsv Interchangable links
http://www.filesonic.com/file/83968359/The.Lovers.Guide.part01.rar
http://www.filesonic.com/file/83971394/The.Lovers.Guide.part02.rar
http://www.filesonic.com/file/83973364/The.Lovers.Guide.part03.rar
http://www.filesonic.com/file/83971910/The.Lovers.Guide.part04.rar
http://www.filesonic.com/file/83973436/The.Lovers.Guide.part05.rar
http://www.filesonic.com/file/83971866/The.Lovers.Guide.part06.rar
http://www.filesonic.com/file/83973240/The.Lovers.Guide.part07.rar
http://www.filesonic.com/file/83973534/The.Lovers.Guide.part08.rar
http://www.filesonic.com/file/83971480/The.Lovers.Guide.part09.rar
http://www.filesonic.com/file/83967907/The.Lovers.Guide.part10.rar
http://www.filesonic.com/file/83967939/The.Lovers.Guide.part11.rar
http://www.filesonic.com/file/83968209/The.Lovers.Guide.part12.rar
mirror
http://www.fileserve.com/file/En8GgY3/The.Lovers.Guide.part01.rar
http://www.fileserve.com/file/fGVrSKg/The.Lovers.Guide.part02.rar
http://www.fileserve.com/file/DccMR64/The.Lovers.Guide.part03.rar
http://www.fileserve.com/file/akm3Ps6/The.Lovers.Guide.part04.rar
http://www.fileserve.com/file/QkKY9vt/The.Lovers.Guide.part05.rar
http://www.fileserve.com/file/p6CzzBQ/The.Lovers.Guide.part06.rar
http://www.fileserve.com/file/tmEFZkn/The.Lovers.Guide.part07.rar
http://www.fileserve.com/file/fcvqSUV/The.Lovers.Guide.part08.rar
http://www.fileserve.com/file/nXcnSRM/The.Lovers.Guide.part09.rar
http://www.fileserve.com/file/CNXeERp/The.Lovers.Guide.part10.rar
http://www.fileserve.com/file/2jzSZYQ/The.Lovers.Guide.part11.rar
http://www.fileserve.com/file/fMncuuV/The.Lovers.Guide.part12.rar