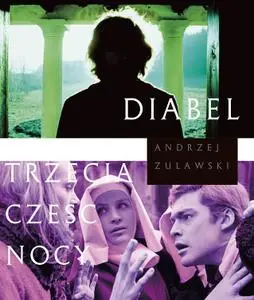 The Third Part of the Night (1971)
BDRip | MKV | 1024x576 | x264 @ 3028 Kbps | 107 min | 2,57 Gb
Audio: Polish AC3 5.1 @ 384 Kbps | Subs: English (embedded in MKV)
Genre: Art-house, Horror, War
Director:
Andrzej Zulawski
Writers:
Andrzej Zulawski, Miroslaw Zulawski
Stars:
Malgorzata Braunek, Leszek Teleszynski, Jan Nowicki
This highly influential award-winning film, set during the time of the Nazi occupation of Poland, is rich with multilayered apocalyptic imagery and symbolism. The film begins as a young man narrowly escapes the massacre in which his family is annihilated. He makes his way into town where he is nearly captured, but another man wearing clothes similar to his own is taken in his stead. After taking refuge in the home of a pregnant young woman who closely resembles his dead wife, he helps her with the birth of her child. While working in a typhus center, as someone who is repeatedly infected with the disease in order to produce vaccines for others, he experiences many hallucinations and does some bizarre things while seeking to come to grips with his traumatic life and the guilt he feels for being alive when all who knew him are dead.
Having seen two other movies by Zulawski, that forgotten artist, I'm starting to distinguish a style, some themes and his conception of human emotions. He doesn't care to develop a clear story, he has a way of surprising us continually through the exploitation of the characters which cover all the range of emotions. He can take any human and expose them to supernatural occurrences until they goes mad; they live in a constant nightmare. His actors occasionally go in a real trance and purge themselves of all emotions, crying and laughing simultaneously. It seems as if he is dissecting humans and beneath all that flesh and terror there lies a spirit, alone and in darkness.

Near the end someone cites the Apocalypse, and goes something like this: and then they will search for death and they won't find it. And that seems as the center point to the movies I've seen. In a way you can say he believes in an eternal return of the soul, but what he longs for is tranquility in death and so life to him is just a terrible passing, and so it is occasionally for many.

About the movie, well, it can be mistaken for some supernatural horror flick, some will be repelled by the style others will embrace it. But to me his movies are more of the overall experience and the way they linger in our subconscious as an infernal palace which we try to discredit and judge unreal, but which we inhabit.
(click to enlarge)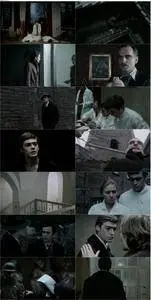 More in My Blog